Pakistani singer Adnan Sami applies for Indian citizenship again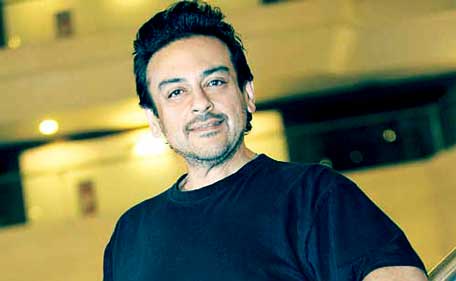 Pakistani singer Adnan Sami has applied for Indian citizenship for a second time.
His earlier request was rejected by the Indian government.
The 43-year-old singer, whose earlier request was rejected some two years back, has sent his application to the Foreigners' Division of the Home Ministry and is under consideration.
Last month, Home Ministry of India enquired with the Law Ministry whether Mr Sami can be granted Indian citizenship.
But Law Ministry refused to entertain the request, saying that the power of granting Indian citizenship lies with the Home Ministry under the Citizenship Act.
Under the Indian Citizenship Act, a foreigner is entitled to receive citizenship provided that he or she has rendered distinguished service to the cause of science, philosophy, art, literature, world peace or human progress.
Mr Sami, who has a Pakistani passport, had arrived in India in 2001 and between 2001 and 2013, visited the UK and several other countries.
He has a business and professional visa.
His earlier application for citizenship was submitted to the special branch of Mumbai Police.
Sami is also engaged in a bitter property battle with ex-wife Sabah Galadari.
The two were in wedlock between 2001 and 2004, and 2007 to 2012. The couple had got remarried after its first divorce but finally parted ways in 2012.
The Bombay High Court stayed a family court order directing him to pay Rs 6.4 crore to his former wife.
It has directed the singer to deposit some amount with the court till the final disposal of his appeal.
A family court had directed Mr. Sami to pay Ms. Galadari the sum as compensation, repayment and meher (money given by husband to wife after marriage). He was also asked to surrender his duplex flat in Andheri, which he had gifted to Ms. Galadari when they were married.
Also see: Movie Listings in UAE
Follow Emirates 24|7 on Google News.