Paris Hilton and Chris Zylka have a prenup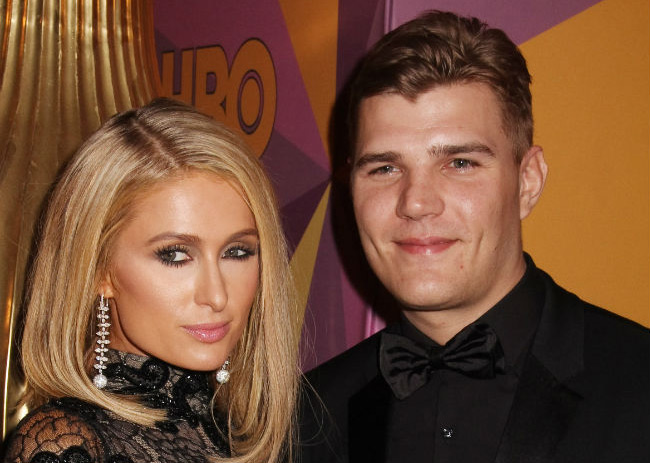 Paris Hilton and Chris Zylka have admitted they've signed a prenuptial agreement, but Paris is adamant they don't need one.
The happy couple got engaged over New Year's weekend at the start of this year, and as they continue to put plans in place for their big day, they have now revealed that they are working on the contractual papers which will detail how the pair's finances would be split, should they decide to divorce.
When asked about a prenup, 'Leftovers' actor Chris said: "Any gentleman that's about to marry a very wealthy and well established businesswoman wouldn't be a gentleman to bring up a prenup in the first place, so ... Yes, of course we're going to have one. Something that was supposed to stay private but it's okay."
But 37-year-old Paris insists that whilst the papers are in place should the pair split, she doesn't think they'll need to use them as she hopes they'll be "together forever".
She added to TMZ.com: "We don't need one because we're gonna be together forever."
Meanwhile, Paris and Chris, 32, are sparing no expense when it comes to their nuptials, as the DJ previously admitted she'd love to don an extravagant dress which will be inspired by Disney's beloved animated characters, who include Ariel from 'The Little Mermaid', Belle from 'Beauty and the Beast' and Rapunzel from 'Tangled'.
She said: "It's a lot of planning to do. Right now, we are just trying to figure out a date and a location and my dress. I definitely want it to be very magical. I love Disney princess vibes."
The pair plan to tie the knot later this year, but Paris has noted that picking a date for the bash has proved difficult as she has a large family to consider.
She said: "First we have the engagement party, the bridal party, and then the wedding. We're still picking a date that's perfect for everyone in the family. My brother is getting married in June so we're gonna separate a few more months after that."
Follow Emirates 24|7 on Google News.