Paris Hilton and Paris Jackson like 'sisters'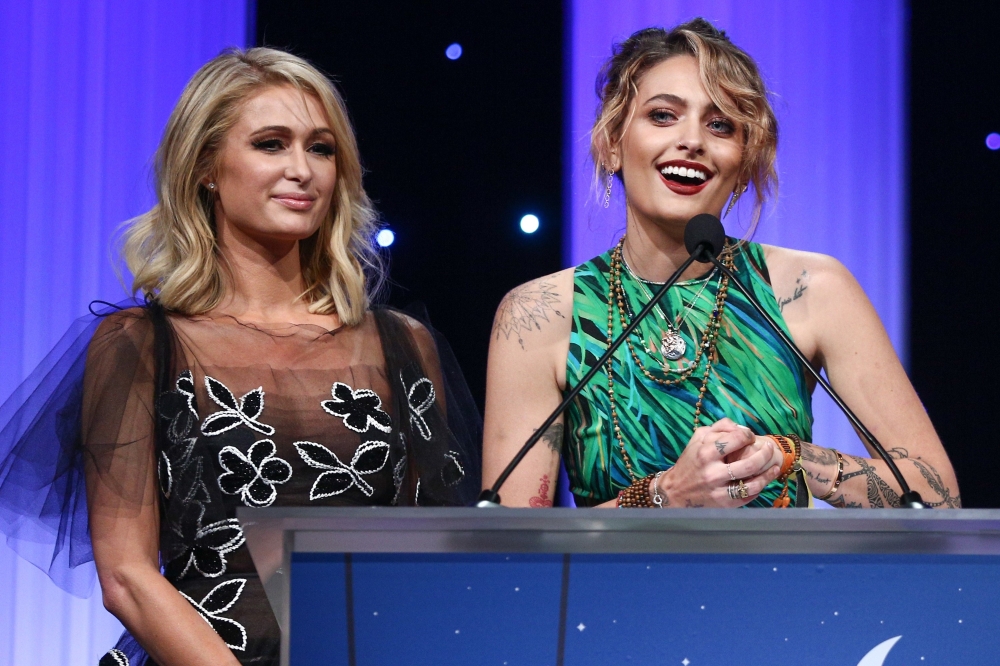 Paris Hilton considers Paris Jackson to be a "sister" to her, as she's known the budding actress since she was born.
The 37-year-old businesswoman - who already has a sister in heiress Nicky Hilton Rothschild - has known her namesake and daughter of the late Michael Jackson since the 20-year-old actress was born, and has said she has taken her under her wing and now treats her as her own sibling.
Hilton said: "I've known her since she was born. My mom [Kathy] and Michael grew up together since they were teenagers and were best friends. She's so beautiful and so sweet and such an amazing soul. I love her so much. She's like a sister."
The former 'Simple Life' star also praised Jackson on how "mature" she is, saying she doesn't need Hilton to look out for her.
Speaking to 'Entertainment Tonight', Hilton added: "She's so mature and has an amazing head on her shoulders. She's a very old soul. I think that she definitely doesn't need to be looked after because she has it."
And it's a good job Jackson - who is the middle child of Michael's, who also had sons Prince, 21, and Blanket, 16, before his passing in 2009 - doesn't need Hilton to look after her, as the DJ has enough on her plate as she is currently trying to plan her wedding to actor Chris Zylka.
The star and her 32-year-old beau are still yet to decide on a guest list for the big day, and Hilton recently revealed she is considering having multiple receptions with the different groups of people she knows.
She said: "I have so many friends and it's so hard to pick. I have all my mom's friends, all my family, all my cousins and all of that and then I have my other group of friends who are like my fun friends who I'm at Coachella with and EDC and Burning Man. It's going to be a very weird mixture to have everyone, so I don't know. Maybe I do like the family wedding and then the fun, friend wedding - the after, after party wedding."
Follow Emirates 24|7 on Google News.