Paris Hilton will take fiancé's name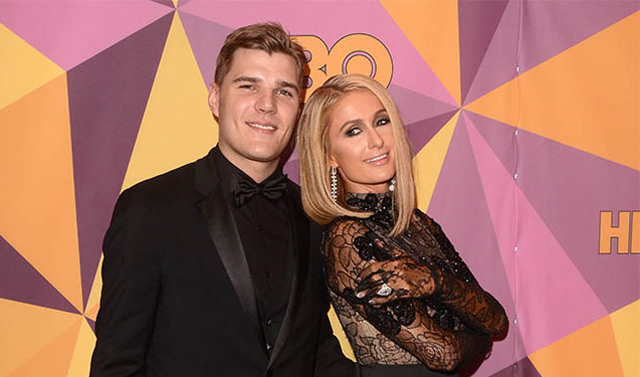 Paris Hilton will be taking her fiancé Chris Zylka's name - and keeping her own too.
The 36-year-old socialite recently got engaged to 'Leftovers' star Chris Zylka and she plans to keep her surname as well as take his too.
Speaking to a photographer whilst out in Beverly Hills, she revealed she plans to make her surname double-barrelled.
Meanwhile, Paris previously revealed she plans to have "a couple" of weddings.
Paris said: "I feel like I want to do a couple [of weddings]... For my 21st birthday, I had five parties, so maybe for the wedding I will have a European one, an American one, one for everyone around the world."
Whilst Chris added: "We are going to have dinner with her parents and figure everything out."
And the blonde beauty is desperate to get married "as soon as possible".
She shared: "We're going to have dinner with my parents this week to start planning. We want to do it as soon as possible."
Paris was understandably thrilled about her engagement to Chris and "immediately said yes" when he got down on one knee during their holiday in Aspen, Colorado.
She shared: "I am so excited to be engaged to the love of my life and my best friend. I have never felt so happy, safe and loved. He is perfect for me in every way and showed me that fairytales really do exist. I was so excited and surprised. I immediately said yes. The ring was so gorgeous and sparkling. I was shaking as I put it on. It is the most beautiful ring that I have ever seen."
Whilst Chris added: "Paris is the most beautiful and incredible woman both inside and out. I feel like the luckiest man in the world to be marrying my dream girl. I can't wait to spend the rest of our lives together."
Follow Emirates 24|7 on Google News.