Paul McCartney to run 'magical mystery tours'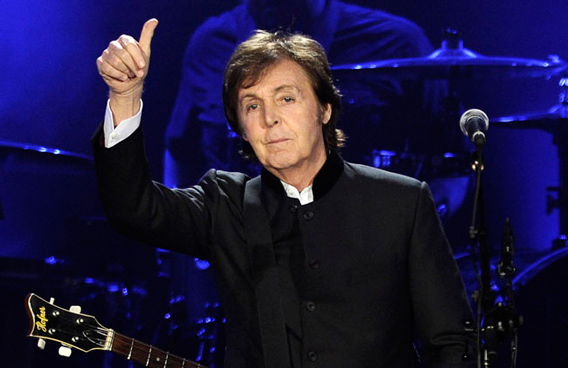 Sir Paul McCartney wants his own tourism business.

The Beatles legend is keen to start up a sightseeing firm in his home city of Liverpool, North West England, as he wants to "give something back" to the local people who have always supported him.

He said: "I would really love to start a sightseeing business. I have my own magical mystery tours of the city, my own special route I go on and I think other people would love it, too.

"I want to give something back to the locals."

And the 69-year-old singer would definitely be able to afford to set up a new company as it was recently revealed he made £29 million in 2011.

The 'Hey Jude' hitmaker almost doubled his earnings in the past year, after banking £16.4 million in 2010.

His company made a pre-tax profit of £12.8 million, while the previous year the figure stood at £9 million.

However, Paul - who tied the knot with third wife Nancy Shevell in London in October - hasn't increased his spending, with company reports showing he paid himself just £1 million, in comparison to the £6.7 million salary he gave himself in 2010.

A source said: "McCartney must have picked up a few lucky coins in the past couple of years.

"Not only has he got married to a lovely lady, he's also had a hugely successful world tour and brought out another album."
Follow Emirates 24|7 on Google News.