Pink can't stop baking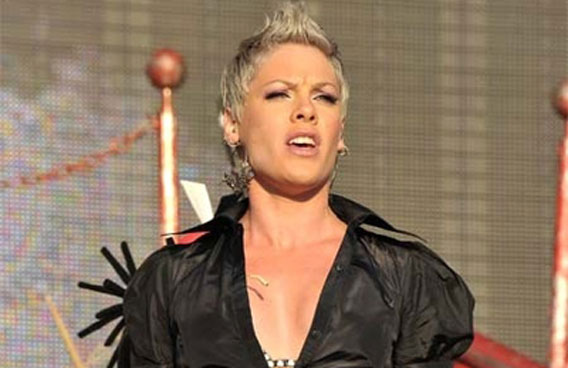 Pink has become obsessed with baking since she got pregnant.
The singer has a lot of spare time on her hands now she has taken a break from her career to have a baby with her husband, motocross racer Carey Hart, and has been keeping busy by cooking pastry-based delights.
Revealing a particular favourite recipe, she wrote on her twitter page: "sautee onion + garlic, throw in spinach. brush phyllo dough w/ melted butter, sprinkle parmesan+mozz cheese in a line on dough, put in spinach . roll it up and seal it with butter. throw in the oven at 350, for 10 mins. take it out, and shove all of it in your mouth really quickly. Yum (sic)"
And it's not just savoury snacks Pink has been cooking.
She has also been making her own cookies for her and Carey to munch on while they are relaxing at their home.
In an earlier twitter post, the pop star - whose latest single 'Perfect' is available in stores from Monday (21.02.11) - wrote: "ok. i just made some awesome cookies. now i must make dinner. desert first!!!!
Follow Emirates 24|7 on Google News.