Pink too emotional for daughter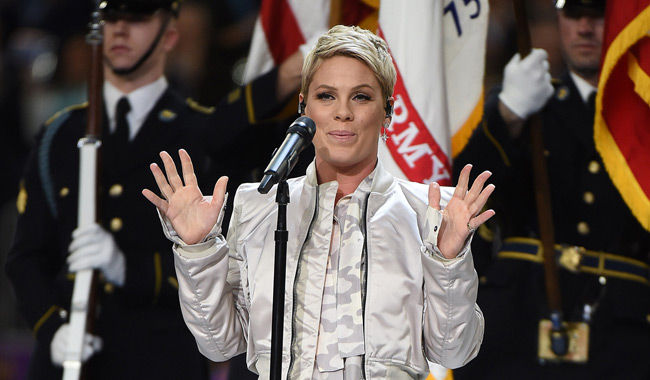 Pink is a "total crier" but her six-year-old daughter wants her to be less emotional.
The 'So What' hitmaker is a "total crier" but she struggles to get six-year-old Willow - her oldest child with husband Carey Hart - to talk about her feelings, and she's now having to take a step back and accept the way the youngster's approach to upsetting situations differs from hers.
She said: "I am a total crier. I cry at commercials. I cry when the wind's changing directions.
"Willow won't cry ever, and it annoys me to no end. One day I had a sit-in at her school because I knew she was upset and she wouldn't talk to me.
"I sat down on the pavement and I was like, 'I'm not moving until you tell me about your feelings, because this is going to be a lifelong conversation for you and me and you have to learn to let me in.'
"Without batting an eye, she goes, 'I promise to tell you more about my feelings if you promise to tell me less about yours.'
"In my head I was like, 'Holy s*t!' But I said, 'Not going to happen. People pay me for my feelings.'
"She processes differently than I do, and it's teaching me a lot about how to deal with people. I process out loud. She does it inside and it scares me a little, but I have to let her go through her process."
Pink, 38, takes Willow and her other child, son Jameson, 16 months, on tour with her but she's vowed to stop her stage shows when the kids ask her to.
She told Redbook magazine: "This is the first time she's leaving behind friends and school and activities, so I asked if she wanted to do this, because we make family decisions.
"When touring stops working for the kids, if they decide they just want to be home and have a normal life, whatever that means, I'll stop, because they are by far the priority.
"But I think it's cool that they get to see their mom be the boss and work really freaking hard to realise a dream. I'd say it's 95% positive."
Follow Emirates 24|7 on Google News.