Pippa Middleton's blingtastic wedding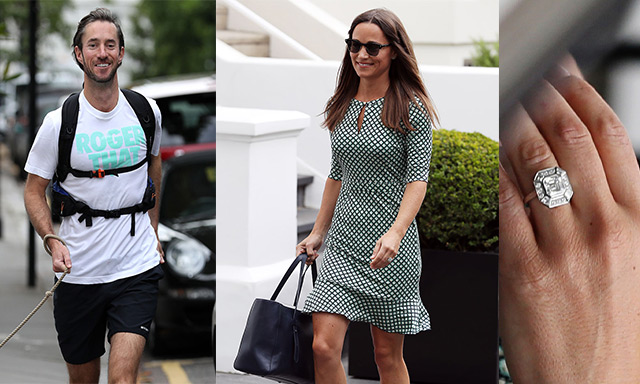 There will be no "expense spared" for Pippa Middleton's wedding when she ties the knot with hedge fund manager James Matthews later this year.
The 33-year-old author - who is the younger sister of Duchess Catherine - is set to tie the knot with hedge fund manager James Matthews in May and the couple are planning a "blingtastic" event.
A source said: "It will be blingtastic. The best champagne, Krug or Bollinger, and a specially devised champagne cocktail.
"Pippa and James have a penchant for Blanc de Noir Tillington 2009 from Nyetimber at £75 a bottle - and wonderful food. No expense will be spared. This isn't a bangers-and-mash, sitting-on-hay-bales affair. Pippa is hardly a floaty bohemian type."
The couple will be joined by their guests at St Mark's Church in Englefield for the service whilst 350 or so will be expected to attend the reception, which is thought to be taking place in the grounds of her parents Carole and Michael Middleton's family home in Bucklebury, Berkshire.
A marquee will be erected in the 18 acres of grounds surrounding the family home whilst the a family friend has described the guest list as Pippa's "Edinburgh Castle crew meets 'Made In Chelsea'" in reference to James' brother Spencer Matthews' reality show of the same name.
And it has been revealed that Pippa opted to send some 'Save the Date' cards in her Christmas cards with the hope of sending out invites around six weeks before the event.
Meanwhile, Pippa - who will head to James' parents' luxurious Eden Rock hotel in St Barts ahead of their wedding - is expected to walk down the aisle in a simple but beautiful dress.
A source told the Mail Online: "No puffballs, but she adores lace and long sleeves. There won't be too much embellishment. It will be something that shows off her amazing figure but not look like the bridesmaid's dress."
Follow Emirates 24|7 on Google News.