Pippa Middleton's wedding could be open to the public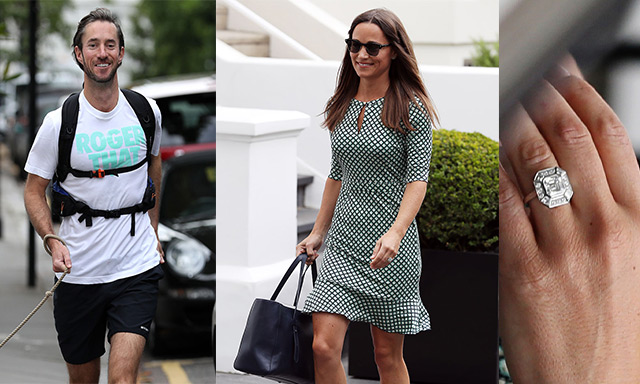 Members of the public could go to Pippa Middleton's wedding according to Church of England guidelines.
The 33-year-old sister of Catherine, Duchess of Cambridge, is set to tie the knot with her fiancé James Matthews next month, and according to recently published guidelines on "celebrity marriages", members of the public are reportedly "entitled" to attend the lavish ceremony.
Guidelines state that all "parishioners" should be able to go to the ceremony, meaning that anyone living in the village of Englefield - where Pippa and James are thought to be getting hitched at St Mark's Church - could be admitted to the venue on the big day.
According to guidelines obtained by the Daily Telegraph newspaper: "A marriage is a public ceremony which at the least all parishioners are entitled to attend, as long as there is available seating or standing room unless a genuine question of safety or security arises."
And Stephen Borton, the chief clerk of the faculty office of the Archbishop of Canterbury, told the publication the public have the "absolute right" to attend the service.
He said: "The document is pretty clear. Parishioners and those on the electoral roll have the absolute right to attend services of public worship, and they can't be denied access. Marriages are not a private event, they are public.
"It is a parish church and if any of the parishioners or any of those on the electoral roll wished to attend, they could not legally be refused. That of course does not extend to those from outside, such as the press.
"Some people will no doubt want to wish the couple well, especially those Englefield parishioners who knew the Middleton family from when they lived in the area. Kate went to Brownies here and there are still people in the area who remember her."
The wedding is due to take place on May 20, and royals including Duchess Catherine, Prince William, and their two children Prince George and Princess Charlotte are expected to attend.
Follow Emirates 24|7 on Google News.