Poonam Pandey posts pics (would embarass even the Kardashians)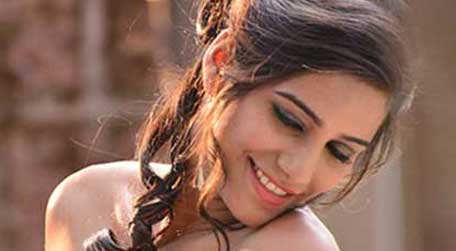 Model-turned-actress Poonam Pandey, who is infamously famous for her decision to strip if the Indian cricket team won the World Cup, is going out of her way to grab attention.
Nasha actor Poonam Pandey took to micro-blogging site Twitter yet again to post a number of explicit images of herself.
With captions such as "Having a dirty mind is okay, but having a clean heart is important".
The actress, who seems to have drawn inspiration from US reality star Kim Kardashian, posted the explicit selfies on her Twitter handle.
But going by her posts, Poonam is opening up too much (all puns intended) and zooming in too close for comfort.
Pooman remains the 'butt' of all jokes even in her selfies as her intentions to reign menace on the social networking site did not materialise.
She posted topless photos, saying, "Early Morning. .. Few Minutes of Yoga…"
The wannabe actress, further 'demanded' 500 or 10,000 tweets to post new photos.
Teasing twitter followers Poonam wrote, "Want More Pix? …. Will Post More after I See 10,000 RETWEETS for all this Pix I Twitted earlier"
But people had enough of this skin show and her 'charm' failed to yield the desired results. Her raunchy images managed to get a mere 200 shares.
Her debut film 'Nasha' bombed at the box office and looks like she is desperate for some attention.
Follow Emirates 24|7 on Google News.