Preity Zinta not pregnant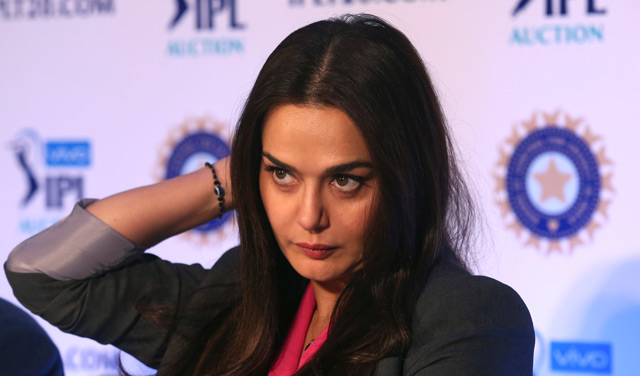 Recently Preity Zinta was spotted wearing a shawl and carefully walking out of a restaurant. Immediately tongues started wagging that perhaps the stork was on its way to visit the actress who is married to Australian Gene Goodenough and will be seen soon at the IPL tourney a little later this year.
But then sources close to the actress attribute the shawl to the cold. "It was very cold that day and it was late in the night as well. That was the reason PZ was seen in the shawl. There is nothing more to the story. Preity is upset about the story appearing because she will have a baby when the time is ripe. She has a lot of friends in the media who confirm with her before writing stories, but not this time," says a source.
Preity has done one film recently which is Bhaiyyaji Superhit with Sunny Deol and which has bene pending awhile for release for lack of funds with the makers and dates from Sunny Deol. Preity has also launched a service for women's safety called Kavach and will soon be seen with a new look team, perhaps with a new name in the IPL.
Follow Emirates 24|7 on Google News.