Prince George has a toy named 'Bum Bum'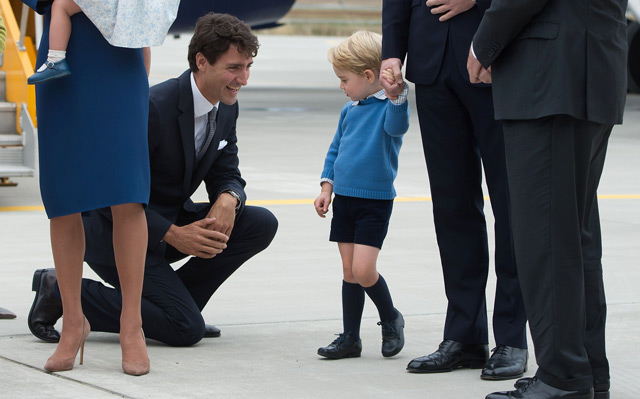 Catherine, Duchess of Cambridge, has revealed her son Prince George has a stuffed rabbit toy named "Bum Bum".
The three-year-old royal's mother Catherine, Duchess of Cambridge, has revealed the unusual name for the young Prince's stuffed animal, during a visit to Paris, France, where her and her husband Prince William - who also share 22-month-old Princess Charlotte - enjoyed a few rugby passes with some school children.
Duchess Catherine, 35, had been speaking to Zena and Graeme Hilton - who were accompanied by their children Anna, four, and Toby, one - when she mentioned the moniker.
Zena said after speaking to Catherine: "Kate was interested in my daughter's toy monkey she was holding and said that George had a toy rabbit called Bum Bum."
Meanwhile, Duchess Catherine recently spoke about the importance of teaching children "kindness, respect, and honesty", and said she and Prince William, 34, would be instilling those views in their own children.
She said: "My parents taught me about the importance of qualities like kindness, respect, and honesty, and I realise how central values like these have been to me throughout my life.
"That is why William and I want to teach our little children George and Charlotte just how important these things are as they grow up.
"In my view it is just as important as excelling at maths or sport."
And whilst Prince George might be the eldest child, it was recently reported that his younger sister Princess Charlotte is the one "in charge" in the Cambridge household.
Samantha Burge, who spoke to Catherine during the unveiling of a new war memorial earlier this month, said: "[Catherine] said that Charlotte is growing up really fast. She is the one in charge ... We have both got two-year-olds and they are ruling the roost. It was a bit of a mummy chat."
Follow Emirates 24|7 on Google News.