Prince George holds hands with father to show important 'bond'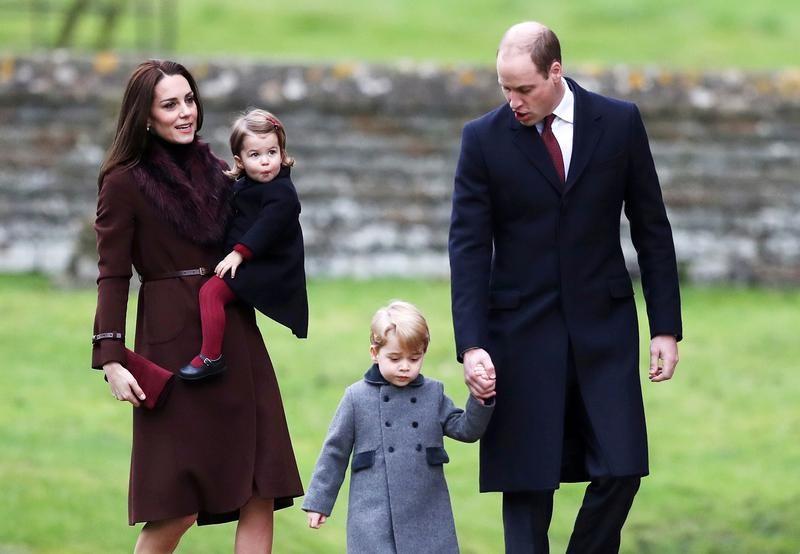 Prince George is said to hold his father Prince William's hand in public to show their bond and to "set a foundation of responsibilities" in family life.
Parenting expert Jasmine Peters has revealed that the four-year-old prince is likely to always be close to the 35-year-old royal - who is expecting a third child with wife Duchess Catherine - when seen out in public, to show that he is raising him ready for his future role as King.
Whilst two-year-old Princess Charlotte is also holding her mother Catherine's hand to show they are "loving parents".
Peters told the Daily Mail newspaper: "It is not uncommon to see a father with his son to set the foundation of what his role and responsibilities will be in life with a family.
"It is often believed that it takes a man to raise a boy to be a man.
"It could reflect that Catherine and William are traditional, but it also reflects the importance of the bond created between father and son and mother and daughter that they both treasure and hold dearly as responsible and loving parents."
Meanwhile, Charlotte will be starting London's Willcocks Nursery this month, and Catherine will be encouraged to take part in "stay and play" sessions with her daughter to help the youngster settle in.
William may well also attend the regular "fathers' breakfasts" put on by the education establishment.
The nursery has 32 kids aged between two and five, and the youngsters are split up into three age groups named after birds, Cygnets, Swifts, Swallows and Swans.
Charlotte won't be required to wear a uniform at Willcocks, where morning sessions are priced at £3,050 a term, and £1,800 for the afternoons, meaning parents fork out £14,550 a year for their youngsters to attend both sessions for three terms.
There is also an informal Lunch Club session which can be added on to the package, where kids bring a packed lunch with healthy eating encouraged.
The nursery - located near to London's Royal Albert Hall - received an Outstanding rating in its latest Ofsted report, and they are excited for Charlotte's impending arrival.
Willcocks Nursery School said previously:" "We are delighted that The Duke and Duchess of Cambridge have chosen the Willcocks Nursery School for Princess Charlotte. We look forward to welcoming Charlotte to our nursery in January."
Follow Emirates 24|7 on Google News.