Prince Harry and Duchess Meghan adopt dog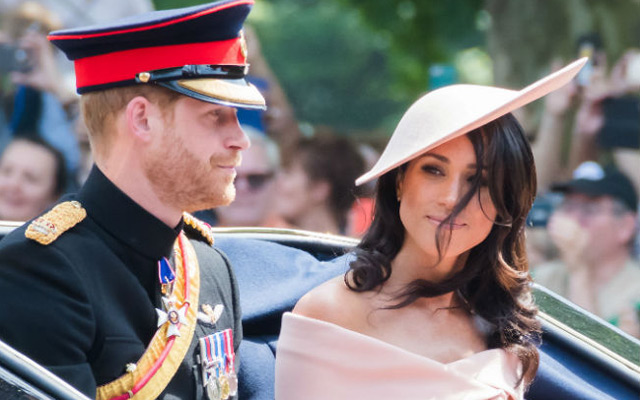 Prince Harry and Duchess Meghan have welcomed a new Labrador to their Kensington Palace cottage.
The royals - who tied the knot in May - have welcomed a new Labrador to their Kensington Palace cottage.
A source told the Daily Mail: "The dog is already happily ensconced at their cottage.
"Like the Sussexes, the dog will divide its time between the palace and their country home in the Cotswolds."
Dog lover Meghan, 37, was devastated when she had to leave her beloved pooch Bogart behind when she moved to the UK.
The former 'Suits' star's beagle Guy was brought over to Britain from her home in Toronto, Canada, but her other four-legged friend Bogart, which is a Labrador-Shepherd cross was unable to come along because he was considered too old to travel.
However, he is staying with Meghan's "very close friends".
She previously said: "One [dog] is now staying with very close friends and my other, little Guy, he's in the UK, he's been here for a while."
Meanwhile, Prince Harry, 33, recently insisted he doesn't want a big family.
The royal and his wife are expected to start trying for a baby in the near future, but Harry has already decided that he doesn't want "too many" kids.
As the couple greeted fans in Dublin last month, Elaine Adam-Stewart, 43, told Harry: "My husband also has red hair and he gave me five children - when are you and Meghan going to get going?"
Speaking to PEOPLE.com, she added: "He laughed and said 'five children? Too many.' "
However, Meghan's father Thomas Markle recently revealed his daughter has wanted a baby of her own for a "long time."
He said: "She's wanted children for a long time. When she met Harry and she spoke about how much she loves him... there's got to be a child in the making there soon."
Follow Emirates 24|7 on Google News.