Prince Harry and Duchess Meghan 'won't spoil' their child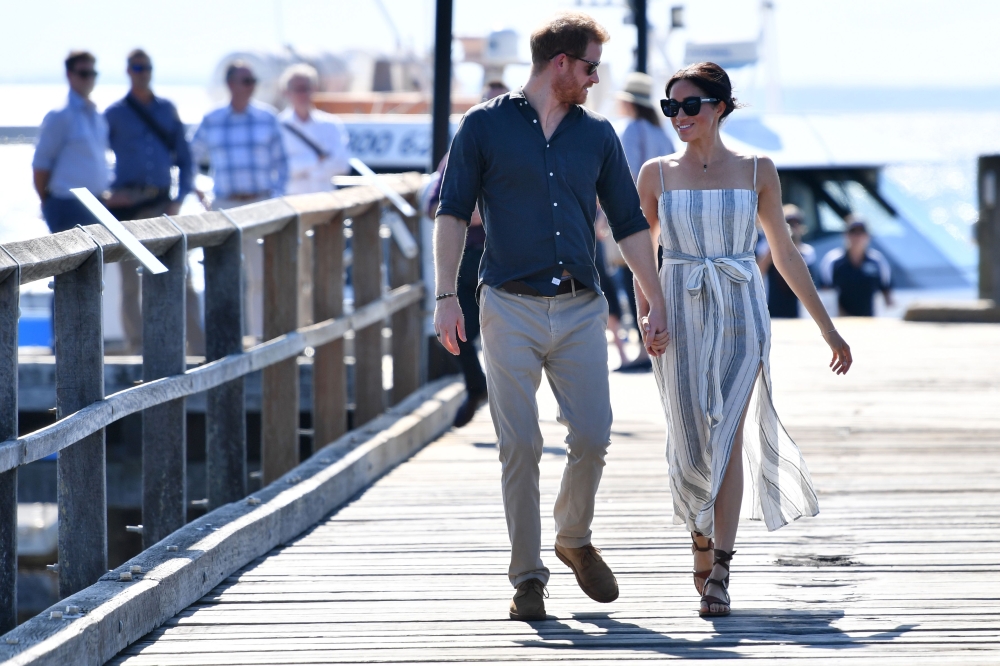 Prince Harry and Meghan, Duchess of Sussex, "won't spoil" their child as they want the tot to live as normal a life as possible.
The royal couple - who married in May this year - are set to welcome their first child in Spring next year, but despite the unborn tot's royal status, Harry and Meghan are determined to make sure their baby values "normal things in life", like chores and hard work.
Royal contributor Omid Scobie told Us Weekly magazine: "[Meghan wants to] bring up children who know the values of normal things in life. Meghan will take her kids on a subway. They'll have chores, and jobs one day. They won't be spoiled."
Omid's claims come after an insider previously stated that Harry, 34, and Meghan - who was known as Meghan Markle before tying the knot with the flame-haired prince - would be aiming to give their child as normal a life as possible, despite the inevitable interest of the public.
The source said: "That word 'normal' looms very large for Harry and Meghan when it comes to their child's future."
Meanwhile, although the couple are yet to find out whether they'll be welcoming a boy or a girl into the world next year, they confirmed they've already been given lots of food for thought when it comes to choosing a suitable moniker for the tot.
During their recent visit to Australia, school student Charlie Wolf, 12, asked the pair if they have decided on a name yet, to which Meghan replied: "We've been given a long list of names from everyone, we're going to sit down and have a look at them."
Another pupil added: "She said that she hadn't thought of one as it was still quite early."
Harry and the former 'Suits' star, 37, announced the happy news of Meghan's pregnancy in a statement that read: "Their Royal Highnesses the Duke and Duchess of Sussex are very pleased to announce that The Duchess of Sussex is expecting a baby in the spring of 2019. Their Royal Highnesses have appreciated all of the support they have received from people around the world since their wedding in May and are delighted to be able to share this happy news with the public."
Follow Emirates 24|7 on Google News.