Prince Harry and Meghan Markle are 'inseparable'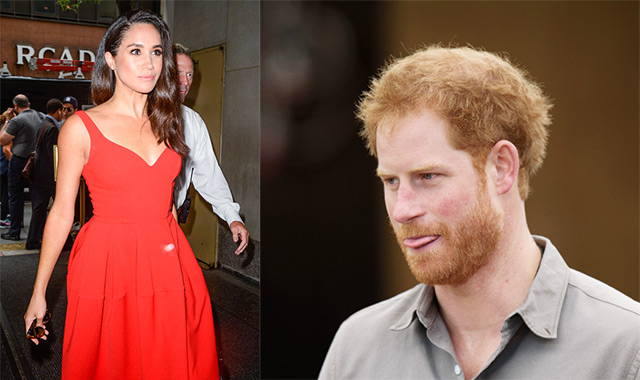 British royal Prince Harry and actress Meghan Markle have been "inseparable" since the start of 2017, a source has claimed.
The 32-year-old royal has been dating the 'Suits' actress since the mid-point of last year and while they have remained tight-lipped about their burgeoning romance, the duo are reported to have already settled into a rhythm.
A source said: "They are really just enjoying spending time together."
And even though the couple have been dating for less than a year, their relationship feels "easy" and is progressing at a healthy pace.
Another source told People: "It just feels very natural for them both. It feels easy - like they've known each other for a long time."
Meanwhile, Meghan's 'Suits' co-star Patrick J. Adams recently gave her romance with Prince Harry his seal of approval.
The 35-year-old actor - who plays Meghan's on-screen fiancé Mike Ross in 'Suits' - is "super excited" for his co-star, but hopes the "madness" of dating a royal passes soon.
He said: "I'm super excited for her. As you can imagine, it is a massive deal, obviously, if you hadn't noticed. I didn't wanna get involved. I just wanted to say, 'I love you, I support you, I hope you're happy. You seem really happy'. And if she ever needed anybody to talk to in the madness - because it is madness, it's madness what the world puts somebody through when they're going through this process.
"But if there's anyone in the world who is designed to be able to deal with it and deal with it professionally, it's Meghan Markle. I'm just super excited for her and I hope that all of the whatever, whatever, I don't even know what it is, but all of the madness passes at some point and they can just get down to the business of enjoying each other's company and hopefully not have to worry about this. But I guess being in this situation, it probably goes on forever."
Follow Emirates 24|7 on Google News.