Prince Harry and Meghan Markle 'set to move in together'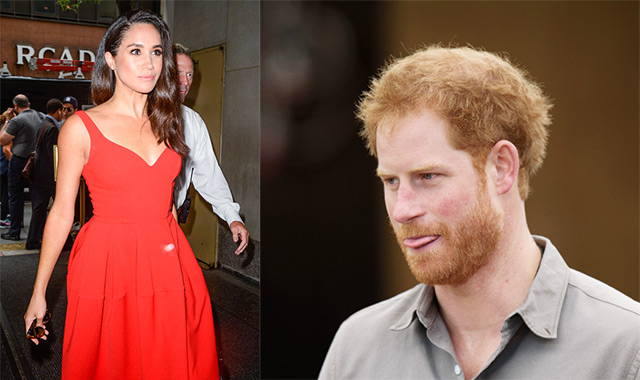 British royal Prince Harry is reportedly set to move in with his actress girlfriend Meghan Markle.
The 32-year-old royal, who has been dating the 'Suits' actress since mid-2016, is apparently keen to settle down with Meghan and has, therefore, made plans to live with his girlfriend next door to his brother Prince William.
Prince Harry has also been taking a keen interest in the renovation work going on at their new apartment at Kensington Palace.
A source said: "He keeps popping round and asking when it will be ready. He seems in a real hurry to move in with Meghan."
The couple's soon-to-be new apartment is close to where the Duke and Duchess of Cambridge will call home from September.
The source told the Daily Mail newspaper: "It's sweet that Harry and Meghan will be living next to William and Kate."
Meghan, 35, has recently been in London with the Prince, where they duo have spent lots of time together.
The brunette beauty is scheduled to return to Canada for "filming commitments" over the spring and summer, and so she has been determined to spend as much quality time with the flame-haired royal before she returns to work.
A source recently said: "They spend a lot of time watching movies at Harry's and cooking new dishes. Meg is a great cook and sends Harry out to posh food shops. She has even added a few feminine touches such as scented candles and soft furnishings."
And Meghan has apparently felt that a move to the UK capital is "inevitable" for some time.
The insider added: "They're trying to spend as much time together as possible as Meg has filming commitments over the spring and summer. But she feels that a move to London is inevitable as their relationship becomes more serious."
Follow Emirates 24|7 on Google News.