Prince Harry doesn't want big family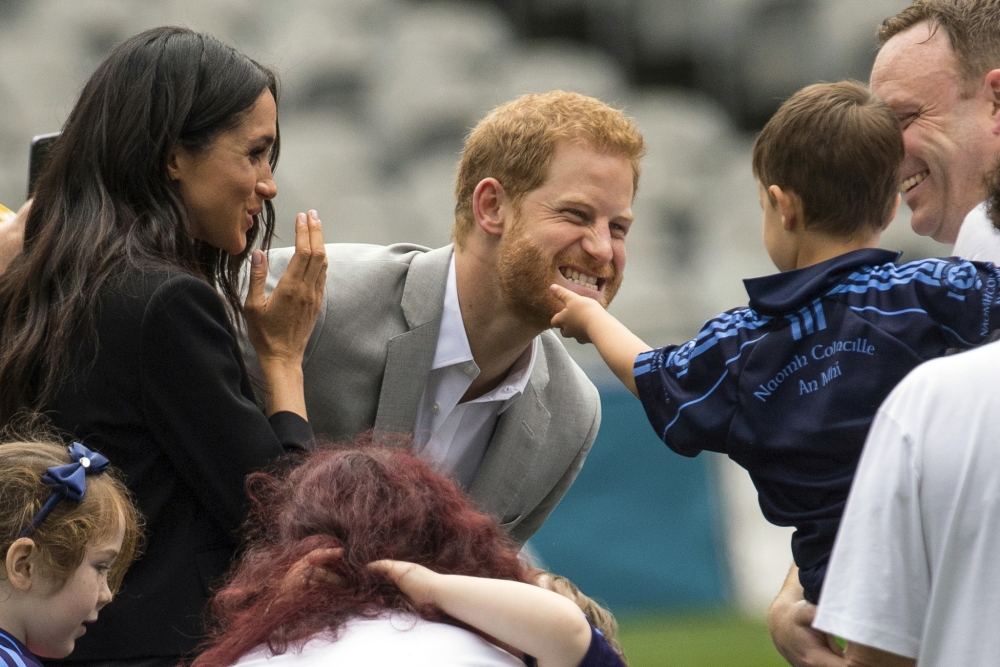 Prince Harry has joked that he doesn't want five children because that's "too many."
The 33-year-old royal and his wife Duchess Meghan - who got married at St George's Chapel in Windsor Castle, Windsor, on May 19 - are expected to start trying for a baby in the near future after they tied the knot almost two months ago, but the flame-haired hunk has already decided that he doesn't want "too many" kids.
As the couple greeted fans in Dublin on Wednesday, Elaine Adam-Stewart, 43, told Harry: "My husband also has red hair and he gave me five children - when are you and Meghan going to get going?"
Speaking to PEOPLE.com, she added: "He laughed and said 'five children? Too many.' "
And it looks like it won't be too long before the royal couple set the ball rolling as the 36-year-old former actress' father Thomas Markle recently revealed his daughter has wanted a baby of her own for a "long time."
He said: "She's wanted children for a long time. When she met Harry and she spoke about how much she loves him... there's got to be a child in the making there soon.
"I couldn't be more proud of those two, I think they'll do a fabulous job. They're great and I love then dearly. I'm very happy to have a new son-in-law."
Thomas was unable to attend the couple's wedding because he was recovering from heart surgery but he's looking forward to finally meeting Harry on a visit to London soon.
He explained: "I look forward to coming to London to meet them soon. I'd love to. I'm on the mend and feeling much better and doctors are making me lose weight and take better care of myself. I'll be ready to go.
"It's going to have to work out for them and me as well. I know they are very busy - I'd really like to see them go away from everyone and have a honeymoon. They really do deserve to do that.
"I would love to meet the Queen. I have had respect for that woman since I was a child. She is one of the most incredible women in the world and I would love to meet her."
Follow Emirates 24|7 on Google News.