Prince Harry is reportedly set to propose to Meghan Markle this year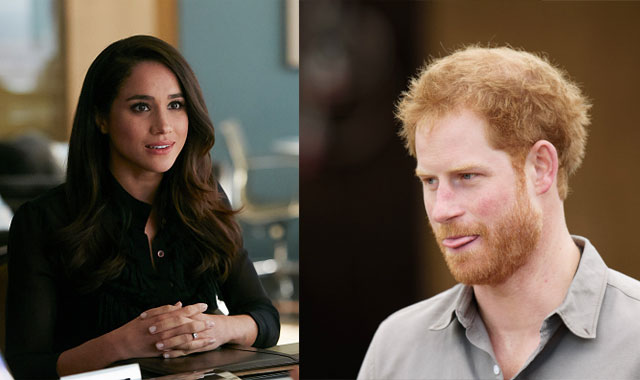 Prince Harry is reportedly set to propose to girlfriend Meghan Markle by the "end of summer".
The 32-year-old royal has been dating the 35-year-old actress for almost one year, and sources close to the flame-haired hunk and his partner believe he will pop the question later this year as they have openly discussed taking their relationship to the next step.
Speaking about the couple's relationship, a source told US Weekly: "They will be engaged by the end of summer. [They] have spoken candidly about their future. They see a life together."
And the 'Suits' actress has admitted she will have to move to London in the future because her beau will not be able to "uproot" to her home town in Toronto, Canada.
The source added: "Meghan feels a move to London is inevitable. It's not like Harry can uproot."
And the brunette beauty is believed to have added her personal touch to Harry's home in Nottingham.
A friend close to Meghan said: "Harry knows very little about interior design, and that's something Meghan is particularly good at. He has a few more plants, nice candles -- and his kitchen is well-stocked too."
And the couple are keen to work on ventures together in the future.
The source said: "They genuinely enjoy going to restaurants, being outdoors and experiencing new places. They're not trying to hide.
"They speak about maybe working together on a project.
"They're so in love. I honestly can't stress how happy she is."
Meanwhile, Meghan is currently shooting the new series of the popular American series, and she has admitted she finds it "hard" balancing her relationship with her work.
Another insider told HELLO! magazine: "It will definitely be hard for her to do both 'Suits' and continue building her relationship with Harry."
Follow Emirates 24|7 on Google News.