Prince Harry meets girlfriend Meghan Markle's parents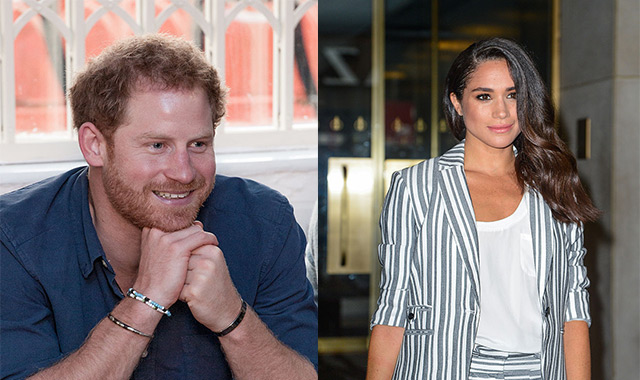 Prince Harry has met his girlfriend Meghan Markle's parents, and her father is "pretty happy" with her daughter's new beau.
The 32-year-old royal - who has been dating the 35-year-old actress since May last year - has finally been introduced to 72-year-old Thomas Markle in Toronto, Canada, although the pair had already been introduced to one another six months ago.
Speaking about Harry and Thomas' meeting, Meghan's brother Thomas Markle Junior, told the DailyMail.com: "'My dad knew about [the relationship] from the start.
"He first met Prince Harry about six months ago out in Toronto. He goes once every couple of months - [Meghan and Thomas Markle Senior] are very close and they stay in close contact."
And Thomas has revealed his father is "pretty happy" his daughter is dating the flame haired hunk, and is "extremely proud" of the 'Suits' actress.
Thomas explained: "He's pretty happy about Harry and he's extremely proud of her. They have an amazing relationship, they're very close and they always have been."
And it is believed Meghan met with Harry's relatives during a visit to London last month, although it is unknown whether Meghan's mother, Doria Ragland, has been introduced to her new beau.
Although Thomas has hinted he hasn't met Harry he believes the couple are "extremely happy" in their relationship and are "so very much in love".
He said: "They're extremely happy together, they look great together and she's done good.
"She's very much in love and she's obviously happy because if she wasn't happy, she wouldn't be there.
"I think it is wonderful. As long as he takes care of and loves Meg, he doesn't have to do anything else - although I would like to shake his hand and meet him."
Follow Emirates 24|7 on Google News.