Prince Harry 'obsessed' with turning off unused lights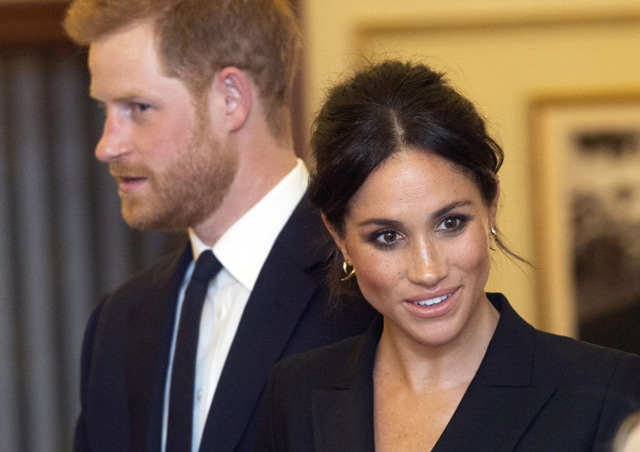 Prince Harry is "obsessed" with turning the lights off in his home - a "small habit" he says he picked up from his environmentally conscious father Prince Charles.
The 34-year-old royal has admitted he's always making sure that his cottage home in Kensington Palace doesn't have too many lights on, and says he inherited the "small habit" from his environmentally conscious father Prince Charles.
Speaking alongside his brother Prince William for the new BBC One documentary 'Prince, Son and Heir: Charles at 70', Harry said: "He's a stickler for turning lights off. And that's now something that I'm obsessed with as well."
To which William added: "I know, I've got serious OCD on light switches now, which is terrible."
Harry's habit has even been picked up by his wife Meghan, Duchess of Sussex - who was known as Meghan Markle before marrying the flame-haired royal in May this year - who didn't understand the quirk before moving in with him.
Speaking to William - who is married to Catherine, Duchess of Cambridge - Harry said: "Which is insane because actually you know, I don't know whether your wife doesn't, my wife certainly goes, 'Well why turn the lights off? You know its dark'. I go, 'We only need one light, we don't need like six.'"
But despite 37-year-old Meghan - who is pregnant with the couple's first child - not understanding Harry's obsession, he's glad his father taught him to be conscious about his energy usage, because it's a "small habit change" that can make a difference to the world's carbon footprint.
He added: "And all of a sudden it becomes a habit and those small habit changes he's making, every single person can do. And I think it's one of the key lessons that he taught us."
Meanwhile, Prince Charles recently said he was concerned for the future of his grandchildren - including Harry and Meghan's unborn tot, as well and William and Catherine's three children Prince George, five, Princess Charlotte, three, and Prince Louis, six months - because of the planet's growing pollution problem.
Speaking whilst in Ghana, he said: "I am about to have another grandchild actually. I suspect quite a few of you may too have grandchildren or will do soon. It does seem to me insanity if we are going to bequeath this completely polluted, damaged and destroyed world to them. All grandchildren deserve a better future."
Follow Emirates 24|7 on Google News.