Prince Harry takes Meghan Markle to Natural History Museum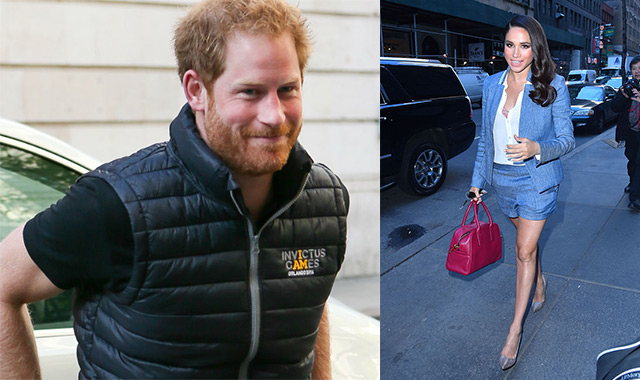 Prince Harry has treated his girlfriend Meghan Markle to a romantic private date at the Natural History Museum.
The 32-year-old royal took his girlfriend on a romantic trip around the London museum after closing time on Sunday, as the 'Suits' actress had reportedly "always wanted" to visit the historical building.
A source said: "Meg had always wanted to go so Harry arranged a private visit. It's quite romantic after dark as all the exhibits, including the dinosaurs, are all still lit up. And of course, they had it to themselves."
Their trip comes as Meghan, 35, is due back in Canada for "filming commitments" over the spring and summer, and wants to spend as much time with her royal beau as she can before then.
The insider added to The Sun newspaper: "They're trying to spend as much time together as possible as Meg has filming commitments over the spring and summer. But she feels that a move to London is inevitable as their relationship becomes more serious.
"They spend a lot of time watching movies at Harry's and cooking new dishes. Meg is a great cook and sends Harry out to posh food shops. She has even added a few feminine touches such as scented candles and soft furnishings."
Meanwhile, it was recently reported Prince Harry is planning on fashioning his late mother's tiara into an engagement ring to propose to the American actress.
A source claimed: "Diana's jewellery collection was left in trust for the boys and Meghan apparently loves emeralds. For Harry, like Wills before him, using his mother's gems means the two loves of his life will forever be linked.
"After Diana died, the boys both chose a keepsake from Kensington Palace when they moved to Charles' rooms in St James's Palace. Prince William picked his mum's Cartier watch, and Harry picked her sapphire and diamond engagement ring.
"But they had an agreement that whoever got engaged first would have Diana's ring - and of course that was William and Kate. Harry wants the same sentiment when he proposes to Meghan, so he is working with the jewellers to design something incredible."
Follow Emirates 24|7 on Google News.