Prince William and Duchess Catherine attend Pippa Middleton's pre-wedding dinner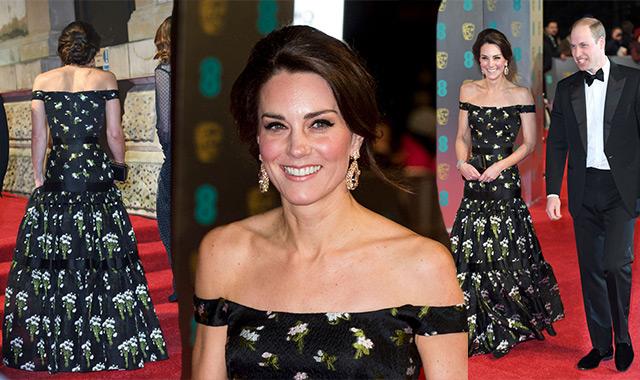 Prince William and Catherine, Duchess of Cambridge, have met with Pippa Middleton for a dinner ahead of her wedding to James Matthews.
The royal couple attended a pre-wedding bash last week for Catherine's younger sister Pippa, who is set to marry former racing driver James Matthews in just seven weeks' time.
According to the Daily Mail newspaper, the summit was set up to introduce Duchess Catherine, 35, and her husband Prince William, 34, to Pippa's future in-laws David Matthews and Jane Parker.
Also in attendance at the event was James' brother and 'Made In Chelsea' star Spencer Matthews, and Pippa and Catherine's younger brother, also called James.
Pippa and Catherine's parents Carole and Michael Middleton were not in attendance at the dinner, but will be hosting the wedding reception on the grounds of their £6 million 18-acre property in Bucklebury next month.
Previously, it was claimed there was to be "no expense spared" when it comes to the wedding, as Pippa and the hedge fund manager have their sights set on a "blingtastic" affair.
A source said recently: "It will be blingtastic. The best champagne, Krug or Bollinger, and a specially devised champagne cocktail.
"Pippa and James have a penchant for Blanc de Noir Tillington 2009 from Nyetimber at £75 a bottle - and wonderful food. No expense will be spared. This isn't a bangers-and-mash, sitting-on-hay-bales affair. Pippa is hardly a floaty bohemian type."
Meanwhile, Pippa - who will head to James' parents' luxurious Eden Rock hotel in St Barts ahead of their wedding - is expected to walk down the aisle in a simple but beautiful dress.
A source said: "No puffballs, but she adores lace and long sleeves. There won't be too much embellishment. It will be something that shows off her amazing figure but not look like the bridesmaid's dress."
Follow Emirates 24|7 on Google News.