Prince William jokes he wouldn't 'cope' if he had twins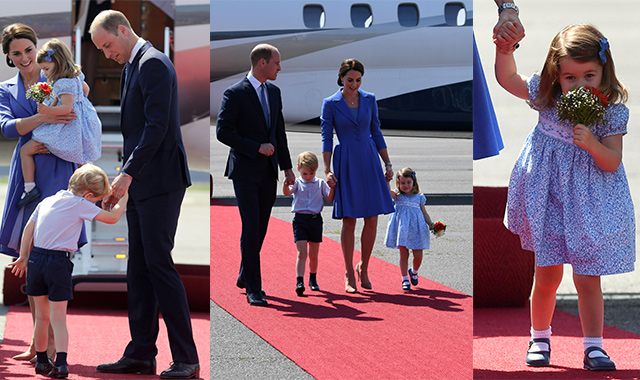 Prince William laughed off rumours his wife Duchess Catherine is expecting twins, joking that he doesn't think he'd "cope" if she were to give birth to two new additions to the family in April.
The 35-year-old royal - who already has two-year-old Princess Charlotte and four-year-old Prince George with the brunette beauty - will become a father for the third time in just under two months, and whilst speaking to a guest at the annual Centrepoint Awards on Thursday night, he confessed he didn't think he would "cope" if he were to have four children in his brood.
Speaking to Raymond Stoner, the owner of Anston Properties, at the ceremony at Kensington Palace, he smiled: "Our third child is due in April, I'm getting as much sleep as I can."
Speaking about the prospect of having two more offspring, William joked: "Twins? I think my mental health would be tested with twins."
Whist he told another guest: "Two is fine, I don't know how I'm going to cope with three, I'm going to be permanently tired."
William previously joked he needs "toothpicks" to keep his eyes open because of the lack of sleep he's getting with his two children.
He said: "I do need toothpicks to keep my eyes open because of the kids."
Catherine is said to be "feeling great" now that she's in the later stages of her pregnancy.
She had been suffering from Hyperemesis Gravidarum - which is a severe form of morning sickness - in her first trimester as she did with her previous pregnancies, but is said to be feeling much better now that the worst is over.
A source said: "[She is] enjoying her later months of pregnancy and feeling great. It's amazing what a difference the later trimesters feel like compared to the early days, which she really struggled with more than ever this time."
Follow Emirates 24|7 on Google News.