Prince William's anger at illegal wildlife trade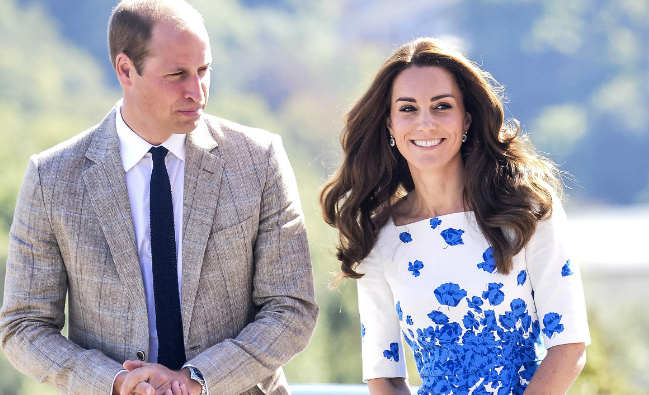 Prince William feels "really angry" about the illegal wildlife trade, as he is concerned about the increased risk to the planet's creatures, as well as to the rangers who are trying to protect them.
The 36-year-old royal has long been a supporter of protecting endangered wildlife including elephants, rhinos, and tigers, and has now said he feels "very sad" about the increased risk to the planet's creatures, as well as to the rangers who are trying to protect them, who sometimes get killed by poachers.
He said: "Over 1,000 rangers have been killed in the last 10 years. It makes you really angry. It makes you very sad. We know where the wildlife are that are being poached. We know how the product is moved and we know where it ends up. You've got every possible bit of research and evidence you could need to fix this."
The royal then praised governments for starting to do more to ban the trading of animal products such as ivory, but says progress isn't happening "quickly enough".
Speaking in a documentary entitled 'The Last Animals' - which documents the decimation of Africa's wildlife by ruthless gangs and traces the killing from the savannahs of Africa to the consumers in Asia and around the world - William said: "The fact that governments are taking the steps they are shows that it's on the global agenda. People do care, governments do see the seriousness of this problem. But it's definitely not happening quickly enough. I'd love it to click your fingers and it be like that."
His comments come after he gave a speech last month where he detailed how "heartbreaking" it is that by the time his children - Prince George, five, Princess Charlotte, three, and Prince Louis, six months, all of whom he has with his wife Catherine, Duchess of Cambridge - are in their 20s, many endangered species may be completely extinct in the wild.
He said: "I, for one, am not willing to look my children in the eye and say that we were the generation that let this happen on our watch. It is time to treat the illegal wildlife trade as the serious organised crime that it is.
"It is heartbreaking to think that by the time my children George, Charlotte and Louis are in their 20s, elephants, rhinos and tigers might well be extinct in the wild.
"I feel it is my duty, and our collective responsibility, to leave our planet in a stronger position for our children."
Follow Emirates 24|7 on Google News.