Princess Charlene of Monaco honoured with stamps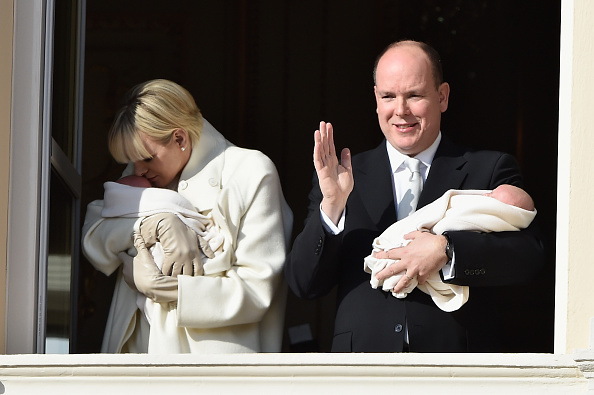 Princess Charlene of Monaco has been honoured on two new postage stamps in commemoration of the 5th anniversary of her Foundation.
The former Olympic swimmer - who is married to Prince Albert II of Monaco - will now be seen on two new postage stamps released by the Monaco Stamp Office in commemoration of five years since she set up the Princess Charlene of Monaco Foundation, which helps teach young people to swim and get engaged in sporting activities.
The stamps - with a face value 0,71 € and 0,85 € - show the 39-year-old royal in a swimming pool as she teaches children the importance of water safety. In one stamp, she is seen helping a young swimmer in the water, and in the other she is embracing two students in a warm hug.
Charlene set up the foundation in 2012, five years after she stopped competitively swimming in 2007. The objective for the foundation was to raise public awareness to the danger of water by teaching children how to swim while also teaching preventive water safety measures.
It isn't the first time the blonde beauty has been honoured with a postage stamp either, as in 2015 she was featured on two stamps issued by Monaco's Office des Timbres.
Designed by Stefanie Van Zyl and engraved by Elsa Catelin, the 1,60€ stamp will feature a portrait of Charlene - who represented South Africa in the Olympics - with a bouquet of proteas, the national flower of South Africa in the background
The 0,68€ stamp contains a picture of a rose named after the princess and created by Meilland International.
The Office des Timbres said at the time: "The luxuriant rose blooms with a beautiful display of pastel shades, and its pale pink flowers, with their delicately sweet scent, each have around 68 petals."
Meanwhile Prince Albert II - who has two-year-old twins Prince Jacques and Princess Gabriella with his wife - recently praised Charlene for growing into her royal role since they tied the knot in 2011.
He said: "It's more an ongoing process, getting her more familiarised with the people of Monaco, the institutional side, to give her a better understanding of how things work.
"In the past, I haven't always had as much time as I'd like to devote to that because I've been travelling and she has work with her foundation, and I didn't want to throw too much at her at once.
"I know that it was an issue. People felt they didn't see enough of her in Monaco. And she wants to and will do more of that, but she's wanted to be as involved as she can in raising the children."
Follow Emirates 24|7 on Google News.