Princess Diana, Egyptian businessman Dodi's love nest on sale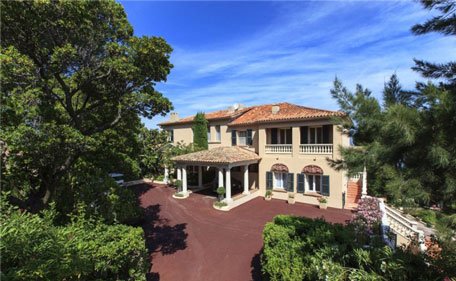 Palatial Castle St Therese villa on the French Riviera is up for sale for $140m. It is the same villa where Princess Diana and Dodi Al Fayed started their romance.
The sprawling property in St Tropez has all the luxuries any billionaire would demand.
The Villa has seven bedrooms and bathrooms, three receptions, a spa, pool, tennis court, a mooring for your yacht, staff accommodation, outbuildings and 4.15 acres (1.6 hectares) of land.
Princess Diana, Dodi were photographed, apparently getting intimate, on a yacht that sailed from the villa a few days before the Paris car crash which killed them both.
Mr Al Fayed and his second wife, Heini, first invited the Princess of Wales and her sons William and Harry to spend a holiday at the estate in July 1997, where they stayed in the guesthouse.
The Egyptian-born tycoon also invited his 42-year-old son Dodi, whom the Princess barely knew, to join them.
During this holiday, Diana and Dodi's relationship blossomed.
The couple returned to the main villa twice on their own after this visit, staying there briefly before taking one of the family yachts for a cruise around the Mediterranean.
After their second cruise they travelled on to Paris where they died on August 31 in a high-speed crash shortly after leaving the Ritz Hotel.
Insiders said the interiors of the St Tropez villa would hardly have changed since Diana was there nearly 18 years ago.
The property was built in the 1860s.
Photos by estate agents Knight Frank show just how luxurious the property is, with a description calling it "a superb waterfront property".
There is a principal villa at the height of the property with spectacular sea views, a waterfront villa with its own pool, plus further independent staff and guest accommodation.
All Pics: Estate agents Knight Frank
Follow Emirates 24|7 on Google News.