Priscilla Presley babysits grandchildren during Michael Lockwood's child abuse claims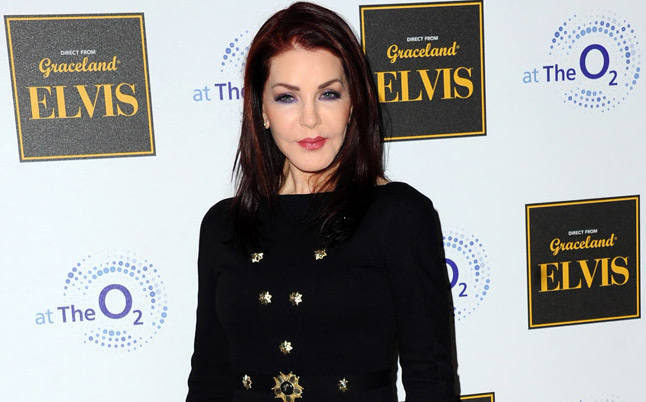 Priscilla Presley has silenced claims her grandchildren have been put into child protection with sweet social media post.
The 71-year-old actress took to social media to address the "confusion, commotion and concern" surrounding claims her daughter Lisa Marie Presley's eight-year-old twins, Finley and Harper, were under the care of California's Department of Children and Family Services (DCFS) after it emerged their father, Michael Lockwood, was being investigated for alleged sex abuse claims, and has confirmed she has been looking after her granddaughters.
The 'Dallas' star shared a picture of the two kids playing in a swimming pool on her Facebook account on Sunday, which she captioned: "There is lots of confusion, commotion and concern from all the talk circulating. Let me put this to rest... the girls have not been in foster care and never will be. The girls have been with me and will be until all this is sorted out (sic)."
And Priscilla - who was a former partner of the late music legend Elvis Presley - also uploaded an image of the pair cuddling one another.
The post read: "Thank you from the bottom of my heart for all your positive support (sic)."
This news comes after the 55-year-old musician was accused of allegedly having disturbing and inappropriate photographs of children on his computer.
According to the court documents, Lisa Marie, 49, claimed the Beverly Hills Police Department found 80 of Michael's electronic devices during a raid on her home and, although they've seized the gadgets, they are still analysing the evidence she found.
But the findings made her feel "sick to [her] stomach", and is nervous about other things they may discover.
Speaking previously in the papers, Lisa said: "I was shocked and horrified and sick to my stomach. My understanding is that Tennessee law enforcement is also conducting an investigation related to the photos and videos that I discovered.
"I have no idea what else may be on those devices and fear that there are more and worse images and evidence in these un-analysed devices."
Follow Emirates 24|7 on Google News.