Priyanka Chopra and Nick Jonas get marriage license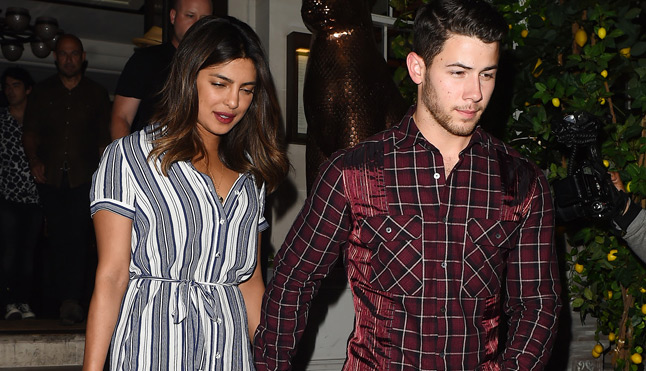 Priyanka Chopra and Nick Jonas have reportedly obtained their marriage license, which will make their marriage official when they tie the knot next month.
The couple - who got engaged earlier this year - are set to tie the knot in a traditional Indian ceremony next month, and it seems they've taken a big step in making sure they're ready for the big day, as they've picked up their marriage licence.
According to The Blast, Priyanka, 36, and Nick, 26, showed up to the Beverly Hills Courthouse last week and filled out the paperwork to obtain a marriage license, which ties up their legal loose ends and will make their marriage legally official when the time comes.
The pair are set to head to India for their wedding next month, and the license will be filed when they return to the US, making their marriage official in both countries.
Meanwhile, Nick recently admitted he is able to be his "authentic self" when he's around the 'Quantico' star.
He said: "You have to be honest with your other half. That's where the beauty of a real relationship is, being able to be your authentic self. I have that in my life now."
And Priyanka hinted she's looking to start a family with the 'Jealous' hitmaker soon.
She said: "I just have a few of my friends who are having babies right now and I'm like, 'God I need to catch up!'"
A source has also claimed that Priyanka and Nick are ready to tie the knot "'sooner than later''.
The insider shared: "Priyanka has already been planning the wedding for a couple of months now and is excited to call Nick her husband one day. Priyanka and Nick are on the same page about wanting to get married earlier rather than later, and are telling friends it will most likely be next year.''
Follow Emirates 24|7 on Google News.