Priyanka Chopra made engagement hint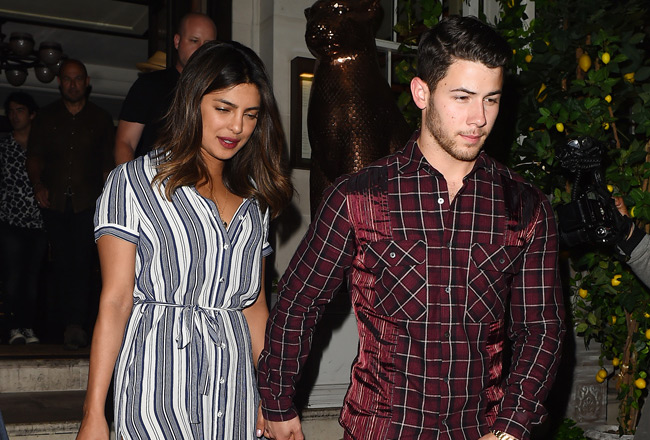 Priyanka Chopra "dropped a hint" to Nick Jonas when they were dating that she wanted him to buy her engagement ring from Tiffany.
The 'Quantico' actress - who got engaged to the 'Jealous' hitmaker in July - had "always known" she wanted to receive a diamond from prestigious jeweller Tiffany because of the store's significance in movies such as 'Breakfast at Tiffany's' and 'Sweet Home Alabama'.
She told People magazine: "Well, I may have dropped that hint. I think we had a conversation about it when we were dating and I've always known it had to be Tiffany.
"I just knew it since I was a kid. First, it was 'Breakfast at Tiffany's' that did it for every girl in the world and then, of course, 'Sweet Home Alabama' came and put a stamp on it that it has to be Tiffany!"
Nick, 26, had a Tiffany store closed while he shopped for Priyanka's ring, a cushion cut diamond with tapered baguettes, and the 36-year-old beauty revealed he got some help from his siblings in choosing the rock, but she wasn't involved beyond her jeweller suggestion.
She said: "No, I wasn't there, he and his brothers went and did a whole thing to buy the ring for his future wife."
Meanwhile, Priyanka - who began dating Nick in May - recently spoke of her wish to start a family within the next decade.
She said: "I am a very 'live in the today,' maximum 'live in the next two months' kind of person. But [in] 10 years, I definitely want to have kids. That is, it's going to happen in the next 10 years. Well, hopefully earlier than that. I'm very fond of children and I want to be able to do that."
Follow Emirates 24|7 on Google News.