Priyanka Chopra on what gives her 'the body'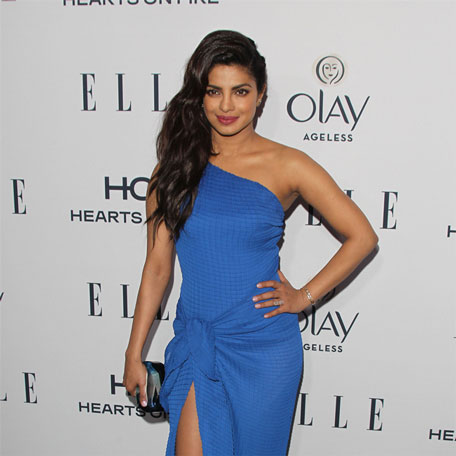 Bollywood beauty Priyanka Chopra insists she doesn't like the gym and is 'lazy' when it comes to physical exercise.
The 33-year-old Bollywood star admits the only reason she heads to the gym is if she needs to tone up for a movie or a TV show because she isn't a great fan of working out.
She said: "It's a terrible thing to say, and I probably shouldn't say it, but I'm a lazy person when it comes to physical exertion.
"I don't like gyms unless I need to for a movie, or a part, or a show."
Priyanka is grateful for her genes providing her with a tip-top body.
She added to PEOPLE: "I have a great Indian metabolism and genes. So thank my parents for that, and I'll take advantage of that for as long as I can."
While the 'Quantico' star isn't a huge fan of physical exercise, she certainly isn't using that time to lie in her bed and sleep.
Priyanka - who regularly travels between India and the US for work - told ELLE magazine: "Scheduling is a bitch.
"Sleep is for the weak. I sleep on planes, in the car, whenever I get some hours."

Follow Emirates 24|7 on Google News.