Priyanka Chopra wants royal wedding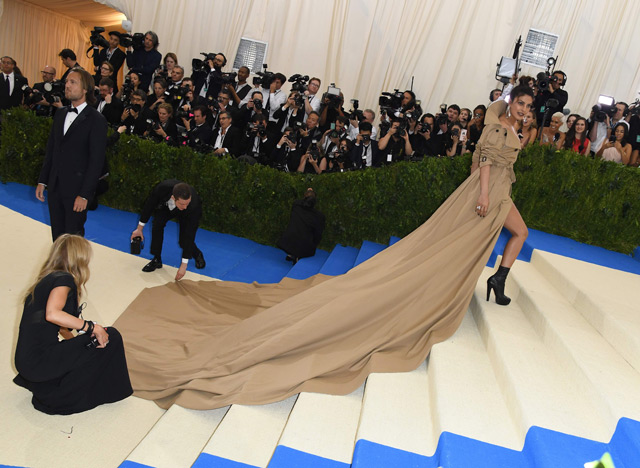 Priyanka Chopra hopes Prince Harry and Meghan Markle will get married soon and says the couple seem really happy together.
The 'Baywatch' star would love to see her pal walk down the aisle and tie the knot with the British prince and says the couple seem very happy together.
Asked on The Wendy Williams Show if she sees Harry and Meghan getting engaged soon, she said: "I hope so! She seems happy. I think they look great together."
Meanwhile, it was previously claimed Prince Harry will announce his engagement to Meghan on August 4.
A source said: "They are not engaged formally but there is an understanding. The engagement announcement is still tipped for August 4 and is unlikely to come earlier.
"Why so? Because the general election (June 8), the formation of a new government (June 9), the State Opening of Parliament (June 19) and the state visit of King Felipe of Spain (July 12-14) cannot be overshadowed."
Prince Harry confirmed he was dating Meghan in November when Kensington Palace released a statement saying how "disappointed" Harry was that he hadn't been able to protect the 'Suits' star from the online trolls she has faced since the romance was made public.
The statement read at the time: "His girlfriend, Meghan Markle, has been subject to a wave of abuse and harassment. Some of this has been very public ... the outright sexism and racism of social media trolls and web article comments.
"Prince Harry is worried about Ms Markle's safety and is deeply disappointed that he has not been able to protect her. It is not right that a few months into a relationship with him that Ms Markle should be subjected to such a storm. He knows commentators will say this is 'the price she has to pay' and that 'this is all part of the game'. He strongly disagrees. This is not a game - it is her life and his."
Follow Emirates 24|7 on Google News.