Psy tweets date with Dubai is not March 28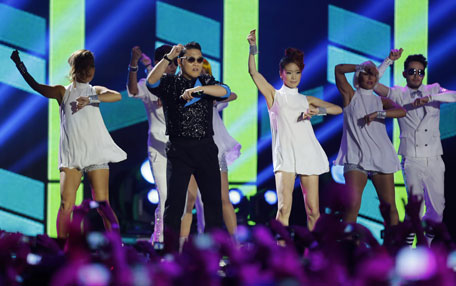 Nearly 48 hours after fans across the UAE rejoiced in superstar Psy's Mrach 28 date with Dubai, the 'Gangnam Style' singer tweeted this simply wasn't true.

In the early hours on Thursday, the South Korean breakthrough artiste took to micro blogging site Twitter to write: "To fans in Dubai, there is some wrong information being reported.

"I will not be in Dubai March 28 but look forward to coming soon."

Earlier this week, event organisers My Music X announced a mega event over three days during the last week of March, with headliner Psy sharing the limelight with Grammy winner Eve and Sean Paul.

When Emirates 24|7 contacted the organisers for an update, they confirmed they were abreast of the situation.

In an emailed statement, a spokesperson said: "My Music X is aware of a tweet from Korea this morning in relation to the appearance of Psy at our festival next month.

"The My Music X team is currently making inquiries into the situation and will update the public as soon as the circumstances are clearer."

Psy was scheduled to perform on March 28 at Atlantis The Palm, with his ridiculously popular 'Gangnam Style' being the highlight of the event.

Breaking the stereotype of not so conventionally good looks or a well-choreographed dance, Psy burst on to the world last year, turning into a global phenomenon that even had stars such as Amitabh Bachchan breaking into the jig.

Reaching over 1.3 billion views, his video became the most viewed YouTube video ever.

According to Psy's current touring schedule, his last concert will be held on March 23 in Madrid, Spain.

Watch this space as this story develops.
Follow Emirates 24|7 on Google News.