Queen Elizabeth feeling better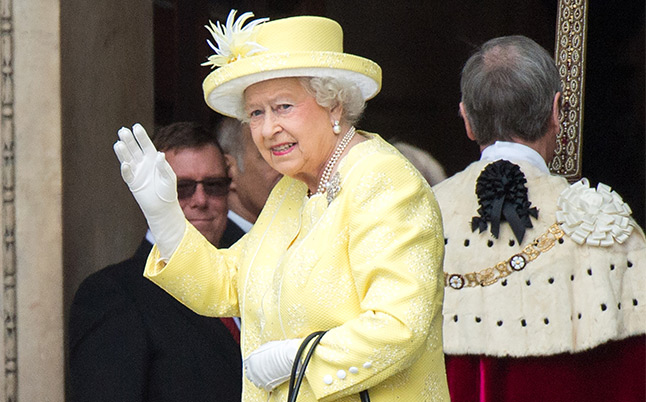 Queen Elizabeth is feeling "better" after missing another church service due to a heavy cold over the Christmas period.
The 90-year-old royal did not accompany her family to the New Year's Day service at St. Mary Magdalene church in Sandringham because she is still recovering from her illness but Princess Anne assured well-wishers that her mother is recovering.
Buckingham Palace added that the Queen is "still recuperating" and missing the church service was a "precautionary measure but there was no sense of undue concern".
Anne attended the service with her father Prince Philip, brother Prince Edward and other royals.
And Buckingham Palace released a pre-recorded video of Queen Elizabeth congratulating Canada on the 150th anniversary year of its Confederation.
In the video, she said: "I am delighted to offer all Canadians my best wishes and congratulations on the 150th anniversary of Confederation. Countries throughout the Commonwealth and, indeed, around the world, rejoice with you as you embark on this special year.
"Throughout the years, particularly since your Centennial year, I have watched Canada develop into a remarkable nation. You have earned a reputation as a welcoming, respectful and compassionate country."
Reflecting on the message she sent to Canada for its Centennial, she added: "I encouraged Canadians to continue to embody the values of equality, freedom and inclusion. Today, these values remain deeply rooted in the Canadian experience. Your country, while still young, has the maturity needed to follow its passions. Throughout the coming year, you will have the opportunity to remind the world of the importance of protecting those values and of passing them on to future generations.
"We pray that God will bless Canada and that, over the next 150 years, Canadians will continue to build a better country and a better world."
Follow Emirates 24|7 on Google News.