Queen Elizabeth's birthday gifts revealed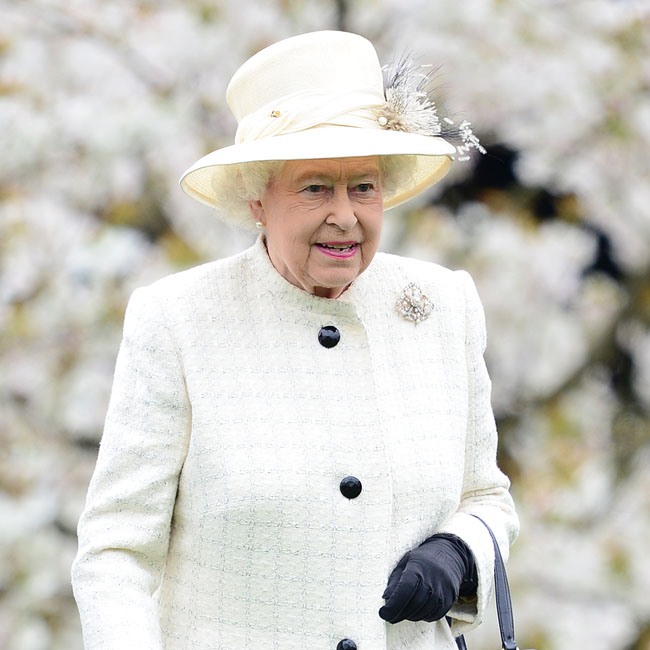 A bag of salt, a horse and a union flag were just some of the gifts that Queen Elizabeth received for her 90th birthday.
The British monarch was showered with gifts when she reached the milestone last April and again when she officially celebrated her birthday in June.
In a list of gifts given to the royal family, it was revealed that the Queen was given a purple bag of salt from the British Virgin Islands whilst Withyham parish in East Sussex, England offered the monarch a padded union flag with the words "Now we are Ninety" on it. A DVD titled 'Three Cheers for the Queen' was also included as a present.
The Royal Canadian Mounted Police gifted the Queen a horse called Sir John whilst the Royal Cavalry of Oman presented the British royal with a bronze statue of 40 horses and a carriage.
There were a handful of more personal presents too including a pastel drawing of the Queen accepting the Ascot Gold Cup trophy in 2013 whilst her beloved corgis weren't missed off the list with the Royal Borough of Windsor and Maidenhead sending four padded dog jackets.
The Indonesian cabinet secretary gave the monarch a painting of herself and her husband, the Duke of Edinburgh, standing in a paddyfield in Bali whilst the Chinese ambassador offered the Queen a silk fan.
Elsewhere, Prince Charles received his own selection of unique gifts including a model of Mother Teresa and watches for himself and his wife, the Duchess of Cornwall, from Bahrain's King Hamad bin Isa Al Khalifa.
And whilst visiting the Kovilj monastery in Serbia, Prince Charles was given three bottles of brandy, four jars of honey, three books and three CDs as well as a photograph album. Camilla received a pair of gloves and a necklace from the Serbian parliament.
Follow Emirates 24|7 on Google News.