Quentin Tarantno: Thurman crash is my biggest regret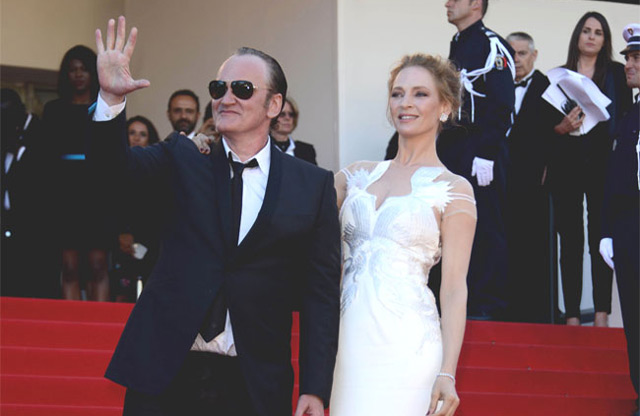 Quentin Tarantino has spoken out to defend himself against the backlash surrounding Uma Thurman's car crash on the set of 'Kill Bill'.
The 'Pulp Fiction' director has spoken out to defend himself after Thurman detailed the trauma of the crash, which left her with concussion as well as back and knee injuries.
He said: "Watching her fight for the wheel ...remembering me hammering about how it was safe and she could do it. Emphasising that it was a straight road, a straight road ... the fact that she believe me, and I literally watched this little S curve pop up. And it spins her like a top. It was heartbreaking. Beyond one of the biggest regrets of my career, it is one of the biggest regrets of my life. For a myriad of reasons."
The 54-year-old director had talked to Thurman before she gave the New York Times interview and had supplied her with the film footage of the crash from the set of the 1993 film.
He added: "She got in touch with me this year and said, I really do need to see that footage. We need to make this right. I agreed with her and went out on a herculean task, to find the footage. We found the storage facility where we had a bunch of stuff. Again, this was 15 years ago, and we pull out of the boxes.
"First, we find something I had already seen, which was the edited footage, so you don't actually see the crash. Then, we found the crash footage. I was so happy when we found the crash footage, because I was going to be able to present it to Uma."
And Tarantino admits the crash had affected his relationship with Thurman, 47, for some years afterwards.
He told Deadline: "It affected me and Uma for the next two to three years. It wasn't like we didn't talk. But a trust was broken. A trust broken over a year of shooting, of us doing really gnarly stuff. Doing really big stunt stuff. I wanted her to do as much as possible and we were trying to take care of her and we pulled it off. She didn't get hurt. And then the last four days, in what we thought would be a simple driving shot, almost kills her."
Follow Emirates 24|7 on Google News.