Rajini's 8-pack returns - with 2nd poster release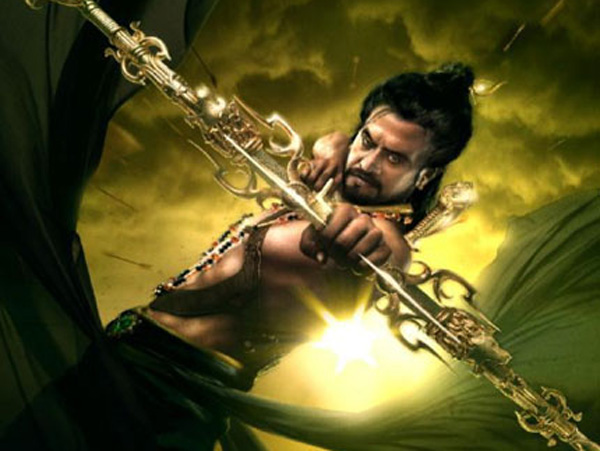 Baba, Chinni, Billa, Shivaji... or just Rajini? Whatever the name or theme, Rajinikanth will have some gravity defying act up his sleeve. We all know that by now.
In his forthcoming magnum opus he seems determined to challenge our sanity further if the posters are anything to go by.
The 60-year-old veteran of Indian cinema, who was on a sabbatical on medical grounds, has returned with a six pack? Or are there eight?
Well, you never know with Rajinikanth it could be a dozen in there.
Hold your breath! More reason to contain your curiosity because 'Kochadiyan', which will be the directorial debut of his daughter Soundarya, is a 3-D! So guard yourself well when you go to watch it cause you never if Rajini might come out flying from the screen.
According to media reports the movie will be a hi-tech 3D film and will be the first with performance capturing technology to be produced in India.
James Cameron's mega hit 'Avatar' and Steven Spielberg's 'The Adventures of Tintin' were made with the same technology. Forget Cameron and Spielberg with Rajini in the driving seat fans expect better.
Now that's enough reason for Rajani fans to book their tickets. That of course gives another chance (not that they need one) to come up with a new lot of Rajini jokes.
Rajini's three dimensional act also accommodates Bollywood siren Deepika Padukone.
The second poster of the film has finally been released and it features Deepika's name.
Wonder what Deepika will come up with to match the superstar RajiniKanth.
Follow Emirates 24|7 on Google News.