Ranbir Kapoor, Katrina Kaif continue their late night romance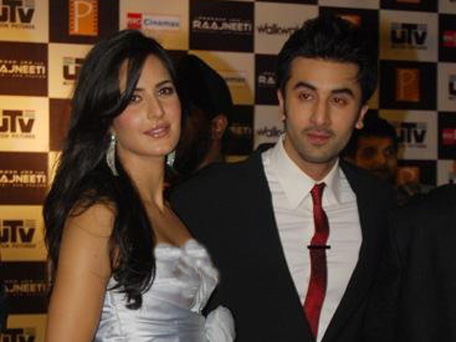 How long can Bollywood actor Ranbir Kapoor and Karina Kaif deny their affair? Even after being spotted at various occasions and various cities round the world the two are in a complete denial mood.
The actors first began denying rumours of a link-up when they were working together on 'Ajab Prem Ki Ghazab Kahani' (2009). Maybe the answer is with Deepika Padukone whom Ranbir cheated on with Katrina.
Soon the buzz faded away as the two are as discreet as it can get.
But news of the two being spotted roaming in the streets of New York celebrating New Years has got the rumour mills working overtime all over again.
More so, because this comes after a report claimed that Ranbir and Katrina had apparently been signed a film with Katrina.
Even though the two Bollywood actors have never spoken of their alleged relationship, how far do they think they can hide the fact?
Recently Katrina Kaif was recording for an award show, late in the night, at a studio. And apparently, Ranbir Kapoor was there giving her company throughout the time.
Katrina was shooting from 3 am to 8 am and Ranbir was lingering around for no reason. He might deny this again but eye-witnesses say that it was evident that Ranbir was there just to be with her and not because he had any work going on at the time.
He stayed around till she finished her work and apparently, after Katrina finished recording, the two left the venue together.
Now what do we can people who cannot come clean on their relationship?
Follow Emirates 24|7 on Google News.