Rapper Suge Knight charged with murder; faces life in prison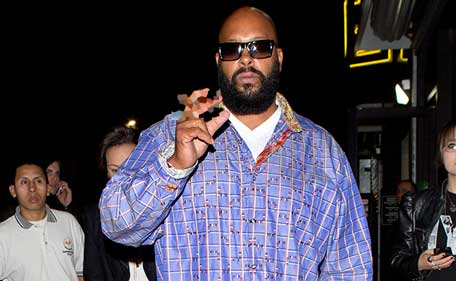 Rap mogul Marion 'Suge' Knight was charged Monday with murder and attempted murder over a hit-and-run that left one man dead and another in the hospital, prosecutors said.
The 49-year-old rapper, who could face life in prison if convicted, is due to be arraigned in court Tuesday over last week's incident.
Knight also faces two hit-and-run charges, while his $2 million bail was revoked because he was deemed a possible flight risk, could intimidate witnesses and has a criminal past, officials said.
Witnesses told the LA County Sheriff's department that Knight, co-founder of Death Row Records, first argued with the men, then allegedly used a red pick-up truck to strike them -- backing into one, then running over both.
The apparent argument began on the set of 'Straight Outta Compton,' a movie about pioneering rap group NWA. Knight was arrested after being interviewed by homicide detectives within hours of the incident.
One of the victims was declared dead at the hospital. The second survived but no details on his condition were released.
Knight's lawyer said last week that the rapper was attacked by a number of men and had accidentally run over the victims while trying to escape, according to the LA Times.
"Mr Knight was attacked by a group of men while he was in his vehicle. They were beating him, threatening to kill him and attempting to drag him outside of the vehicle," attorney James Blatt told the LA Times.
"He made an effort to escape, he was in fear for his life. And that's exactly what he did."
On Monday the sheriff's department said his bail was revoked because he was "a possible flight risk," also citing "possible witness intimidation issues and a criminal past" as factors.
Knight co-founded Death Row along with hip-hop music king Dr. Dre in the early 1990s.
The label launched stars such as Snoop Dogg and Tupac Shakur but collapsed in 1996 when Knight was jailed for violating a 1992 probation order by beating up a rival in Las Vegas.
He again served a 10-month jail stint in 2003 after getting into a fight outside a Hollywood nightclub. Last year, he was shot six times at a music awards party.
Follow Emirates 24|7 on Google News.