Rita Ora and Calvin Harris end feud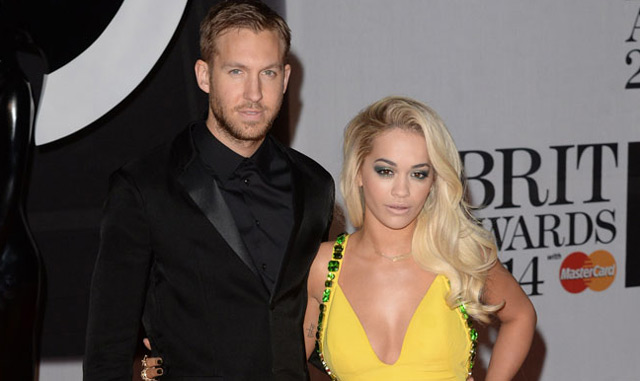 Rita Ora and Calvin Harris have ended their feud, following their messy 2015 split.
Following the former couple's messy split in 2015, the 33-year-old DJ refused to let Rita, 26, perform their song 'I Will Never Let You Down' but he has since had a change of heart.
A source told The Sun on Sunday: "Late last year they got in touch and sorted things out.
"It was such a relief to both of them that they could move on and put things behind them.
"At the end of the day they had a lot of good times together and it was sad that was tainted by how bitter the split was at times.
"But things are really good now although they are not so close they're heading out to dinner anytime soon or anything.
"But Rita is now back in touch with a lot of Calvin's industry friends and able to work on music with them and, most importantly, able to perform 'I Will Never Let You Down'.
"She's gearing up for her second album soon and it's great to be able to perform arguably her biggest hit when she's doing promo for it."
Last year Rita signed a new deal with Atlantic Records UK - a subsidiary of Warner Music Group - following her departure from Jay-Z's label Roc Nation and has insisted that the follow-up to her 2012 debut LP 'Ora' will be deeply personal.
Talking about the themes on her next album, she said: "It's just everything from my personal life to what I couldn't do due to previous situations and now being free. I've never been freer than I am right now.
"It's about everything from being a refugee, from flying in from Kosovo and living in London, having this amazing city that's crazy and full of lights - talking about real stuff.
"I'm desperate to get my music out. I think I'm now at a point in my life where I have a new amazing label, we really have taken it to the next level. It's very song-based.
"It's very real - real instruments, believable lyrics. I've not only grown as an individual but as a woman. People are going to see that."
Follow Emirates 24|7 on Google News.