Rod Stewart is unavailable for Donald Trump's inauguration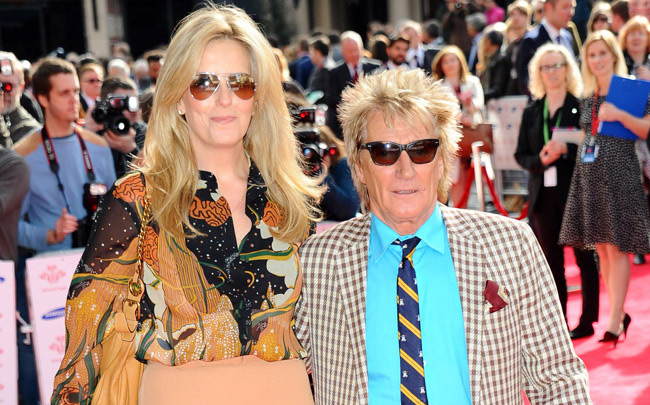 Sir Rod Stewart's wife, Lady Penny Lancaster-Stewart, has revealed her husband won't be available to perform at US President-elect Donald Trump's inauguration concert on January 20.
The US President-elect will be sworn into the White House at a special ceremony on January 20 in Washington and the 45-year-old model has said there have been some approaches for him to sing at the event but the 71-year-old singer will likely "be on tour" at the time so he won't around for it.
Rod and Penny - who has two sons, Alastair, 11, and Aiden, five, with Rod - are friends with Trump and his wife Melania but they had to miss the couple's New Year's Eve party at their property in Florida as they were spending the special night with family.
Speaking on British daytime show 'Loose Women' on Thursday, she said: "My family, my brother are all out in Florida so we enjoyed some sunshine for the Christmas festivities.
"It was a bit strange down there because Donald Trump's house is five houses from us and the police presence was insane, including boats with machine guns going up to our house and back, it was a bit intense. We did get a kind invitation to join them on New Year's Eve but politely declined because we were having dinner."
Asked if her 'Maggie May' hitmaker spouse has been asked to perform at the inauguration concert, she shared: "There have been lots of rumours and requests coming from different angles. I think he's got a tour around that time."
Follow Emirates 24|7 on Google News.