Romain Dauriac 'shocked' at Scarlett Johansson divorce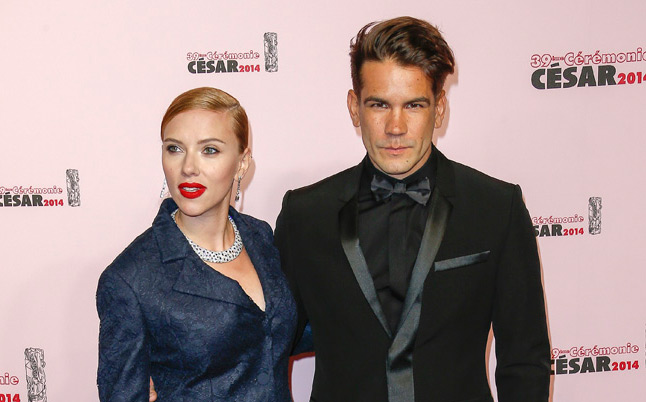 Romain Dauriac was reportedly "shocked" when Scarlett Johansson officially filed for divorce on Tuesday.
The 32-year-old actress is believed to have signed legal documents to terminate her marriage with the French journalist - with whom she shares three-year-old daughter Rose - in New York, and the news reportedly left Romain and his lawyer "stunned" as they were in the middle of private negotiations at the time.
Romain's lawyer Harold Mayerson told People magazine: "We were shocked that they filed these proceedings in court. We had been negotiating information relevant to their child Rose and also economic issues, so we were stunned when they did this. We've told [Johansson and her lawyers] that we would go to any means to try to avoid this."
Meanwhile, Scarlett released a statement on Wednesday asking for people to "respect" her decision and stop commenting on her marital status.
In the statement, she said: "As a devoted mother and private person and with complete awareness that my daughter will one day be old enough to read the news about herself, I would only like to say that I will never, ever be commenting on the dissolution of my marriage.
"Out of respect for my desires as a parent and out of respect for all working moms, it is with kindness that I ask other parties involved and the media to do the same. Thank you."
It was previously reported Scarlett has asked for primary custody of their three-year-old daughter Rose, but Romain is desperate to leave America and move back to his home town in France with his child following the split.
Harold has also revealed a few details about Romain's plans for the future.
He said: "[Romain] would like to move to France with his daughter and Ms. Johansson does a lot of traveling.
"It will be an interesting process."
Follow Emirates 24|7 on Google News.