Rosie Huntington-Whiteley and Jason Statham preparing for baby's arrival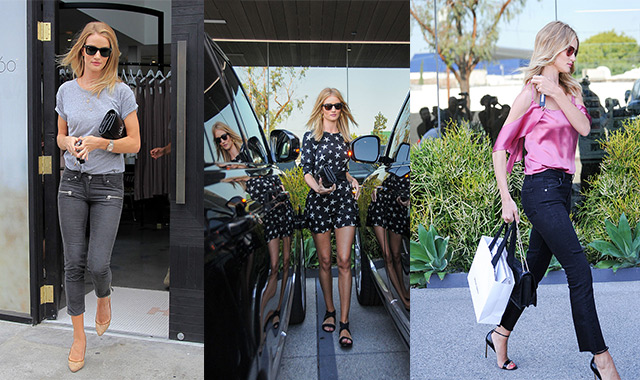 Rosie Huntington-Whiteley and Jason Statham are said to be preparing the nursery ahead of the arrival of their first child.
The 29-year-old model and the 'Furious 7' star are looking forward to their baby's arrival and are starting to decorate the house for the baby's birth.
A source told E! News: "Rosie and Jason are looking forward to becoming parents. They are starting to get their nursery together. They are just such a lovely couple and really in love.
"They know each other so well and at this point after over seven years of being together, they can finish each other sentences. Jason is very close with his family and they all adore Rosie. Rosie and Jason both still stay very active because fitness is important to them both. She feels good overall."
Rosie announced the couple's happy news on Instagram last month.
Captioning a photograph of herself in a bikini showing off her growing baby bump, she wrote: Very happy to share that Jason and I are expecting!! Lots of love Rosie x Photo by @jasonstatham"
And the blonde beauty previously confessed how she would love to have a child with the 49-year-old actor, who she got engaged to in 2016 after six years of dating.
She said: "Having a family is something I think about for sure, and whether I'd live here in America or in England. But it's not always as simple as that. I have no idea what will happen, but it'll be interesting to find out, right? And nothing will be perfect, I'm sure ...
"The one big downside [of being in Los Angeles] is not having my family within reach. I would love to be able to invite them over for a roast dinner, or be able to say to my brother or sister, 'Why don't you pop over for a glass of wine tonight?' but I can't and it weighs heavily on me."
Follow Emirates 24|7 on Google News.