Russell Brand 'quite well' after marriage split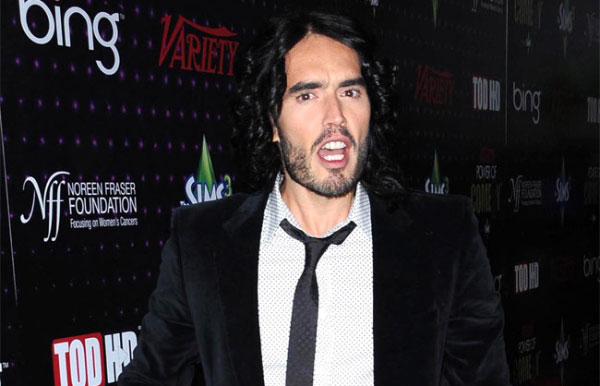 Russell Brand is "quite well" following his split from Katy Perry.

The 'Arthur' star filed for divorce from the 'Firework' hitmaker in December after 14 months of marriage but when asked at a question and answer session for his new TV show 'Strangely Uplifting', how he was coping, Russell was upbeat.

He said: "I'm quite well, thank you. Are you asking because of recent events? Well, I suppose what you're doing is you're making the mistake as seeing time as linear."

Russell also claimed he is a complicated person and admitted to having narcissistic tendencies.

He said: "I listen to others. I accept that you must be humble. It's very important to have humility ... I have a tendency to fly off. I'm tangential and also I'm narcissistic. I have to be very careful."

The 36-year-old comedian's new topical late night TV series will see him give his "unvarnished, unfiltered take on current events, politics and pop culture" and Russell admitted there it will delve into his personal life.

He said: "I think there will be inevitable biographical elements because you can't speak from anyone's perspective but your own. Unless I was to bizarrely adapt some sort of avatar.

"All I want is for people to feel better than they do now. That's all I want. All I want is to make people laugh and to make people happy. And as long as I stay in alignment with that, then I'm served by great forces."
Follow Emirates 24|7 on Google News.