Ryan Reynolds: Being Mr Blake Lively is the 'best gig'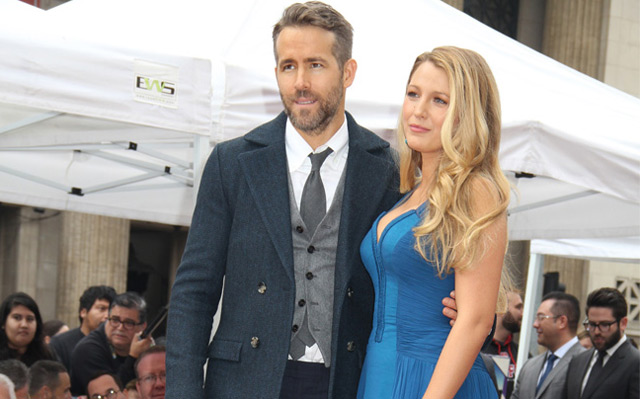 Ryan Reynolds says being "Mr Lively" is the "best gig" he could have.
The 'Deadpool' star couldn't help but gush about his wife Blake Lively and says it is "great" being her other half.
He told Entertainment Tonight: "Oh, I'm Mr. Lively 24/7. And I'm happy about it. It's great. It's the best gig."
Meanwhile, the 41-year-old actor - who has daughters James, three, and Ines, 19 months, with the 'Gossip Girl' star - previously confessed having children has given him a "better" outlook on life.
Asked how having children has changed his perspective, he shared: "It's so much better. Having a family means that you stop worrying about a lot of stupid things and you start focusing on the present. I remember how I used to get bored when people would show their baby pictures, and I wanted to jump out of the window after parents would show me baby photos on their phone displays. Since I've become a father though, I can't stop taking my own children's photos and showing them to my friends."
Ryan and Blake are determined to be "present" parents and co-ordinate their working schedules so one of them is always around for their girls.
He added: "It's not that difficult [to juggle]. We don't allow our film schedules to overlap and we are very conscious of being very present as parents. I come from a big family and so does Blake, and we both want to create a very warm and happy environment for our children ...
"Getting enough sleep is always a big challenge. My wife and I are convinced that our daughters are allergic to sleep. I try to sing to them but usually I'm the one who falls asleep instead."
Follow Emirates 24|7 on Google News.