Ryan Reynolds: Blake Lively keeps me 'sane'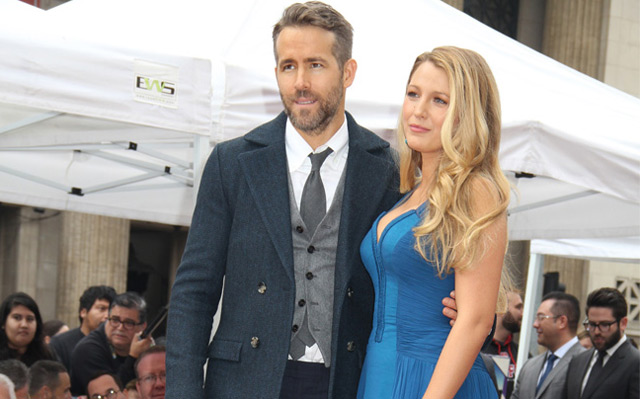 Ryan Reynolds is grateful for his wife Blake Lively as she keeps him "sane".
The 'Deadpool' star - who has daughters James, two, and two-month-old Ines with the 'Gossip Girl' actress - has gushed about the love and support he receives from his wife.
He shared: "By the time we were in post, we'd been to Comic-Con, and people went crazy for it. The expectations were eating me alive ... Blake helped me through that. I'm lucky to have her around just to keep me sane."
And the 40-year-old actor also opened up about suffering from anxiety as a young man.
He added to the January issue of Variety magazine: "I have three older brothers. Our father was tough. He wasn't easy on anyone. And he wasn't easy on himself.
"I think the anxiety might have started there, trying to find ways to control others by trying to control myself. At the time, I never recognized that. I was just a twitchy kid."
Meanwhile, Ryan previously revealed he believes he has a "functioning family" now that he has two children.
He said: "They look alike. You can see that she's sort of a little mini version of our older girl. But, no, it's great.
"It's like an actually cohesive, working, functioning family. It's amazing to see my older daughter taking care of my younger one. 'The Lion King' was right! The circle of life exists ...
"It didn't change the dynamic. There's just more. There's more love, there's more diapers. There's more of all that stuff, you know."
And Ryan recently admitted that fatherhood was "the best thing" to ever happen to him.
He shared: "It's the best thing. You know, it's the best thing that could ever happen to you. It's really hard to have boundaries because you just do anything they say. Like, anything they'll say!"
Follow Emirates 24|7 on Google News.