Salma Hayek renews wedding vows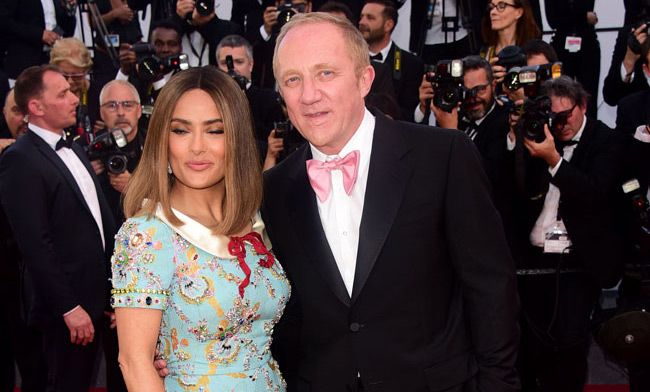 Salma Hayek and her husband Francois-Henri Pinault have renewed their vows, nine years after tying the knot.
The 51-year-old star's significant other Francois-Henri Pinault - who she has 10-year-old daughter Valentina with - threw her a surprise ceremony during an island getaway, and she was shocked to see the event all set up, because he had told her she was going for a spa day.
Salma wrote on Instagram: "The summer is coming to an end and my best moment was when my husband surprised me with a vow renewal - it was not what I would have chosen to wear to my wedding but I was told I was going to the spa! #luckyinlove #wedding (sic)"
The 'Hitman's Bodyguard' star - who married Francois-Henri in 2009 - wore a red dress for the renewal ceremony, and the pair even had a one-man band playing at the bash.
Salma posted a picture of their ceremony musician, and added the caption: "There were no mariachi band on the island but my husband found this one man band. (sic)"
The couple previously tied the knot on Valentine's Day 2009 in Paris, and they had a second ceremony in Venice in April 2009, after they started dating in 2006.
Last year, Salma admitted the French billionaire completely changed her outlook on marriage.
She said: "At the time I met him, I had already decided I didn't want one of those [a husband].
"I had set myself up for a completely different life. I was ready to live on my ranch that is a sanctuary for abused animals. I would come to LA and work a little bit. I was not planning on spending. I had no interest in jewellery or clothes or cars. I had everything I wanted.
"Maybe I had a guy here or there. I also thought I couldn't have children.
"Then he [Pinault] came along, swept me off my feet, changed my entire universe and knocked me up."
Follow Emirates 24|7 on Google News.