Salma Hayek to receive French 'knighthood'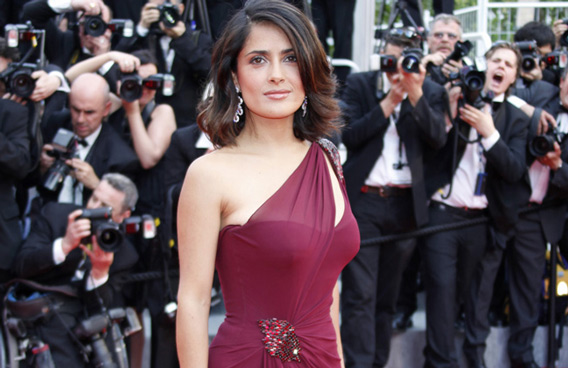 Salma Hayek is to receive a 'knighthood' in France.

The 45-year-old actress will be given the Legion d'Honneur medal award by French President Nicolas Sarkozy at the Elysees Palace in Paris within the next two months.

Salma - who is married to French businessman Francois-Henri Pinault, with whom she has four-year-old daughter Valentina - will join the five-tiered academy with the grade of Chevalier, or 'knight' in English.

Following the pinning of the medal, she will be invited to attend a banquet at which all of those gifted with the honour will go to.

She will not be the only person in her family to receive the award this year - her father-in-law Francois Pinault has been promoted to the rank of Grand Officer.

Previous recipients - who are allowed to wear a small pin rosette indicating their rank - include Robert Redford, Clint Eastwood and Robert De Niro.

The award was introduced by French leader Napoleon Bonaparte in 1802 as a merit award for service to France, but unlike a British knighthood it is not solely reserved for the French.
Follow Emirates 24|7 on Google News.