Salman Khan gets the jolt of his life; 'Jai Ho' leaked online in Dubai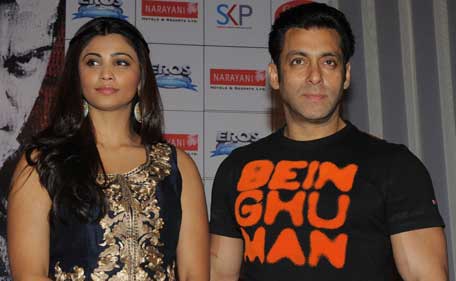 Bollywood superstar Salman Khan's film 'Jai Ho' has received mixed reactions at the box-office.

Its collection did not translate the hopes of the makers and it was nowhere near what Salman's other blockbusters saw after the release.

The response at the theatres and the collections garnered are not "matching up" and Salman is left confused.

Now he might have the answer.

Salman's entire 2hr 17 min 'Jai Ho' has been leaked online within just days of its ­theatrical release.

An Indian daily reports that a pirated print of the film, was uploaded on YouTube by a Dubai-based user on January 28.

The video had 1,08,151 views till the time it was taken off by the video-sharing site on Saturday night.

But later a better print of the film was put up on Sunday morning.

The pirated ­ versions spread like wildfire throughout the weekend.

Emirates24|7 tried to get reaction from Salman and his manager but they remained silent on the matter.

YouTube officials also remained unavailable for comment.

Other Bollywood films in the past have also found their way on YouTube, but this seems to be the quickest such pirated leak so far.

'Jai Ho' could have garnered more cash had it not been leaked.

Directed by his brother Sohail Khan, 'Jai Ho' has managed to collect approximately Rs. 61 crore (INR) in the opening weekend of its release.

However, Salman believes that their effort at doing something different from their regular stuff might be a reason for people not thronging to the theatres.

The 48-year-old says that he is the only person to be blamed for any kind of debacle.
Follow Emirates 24|7 on Google News.