Sandance starts refund process after NYE traffic debacle in Dubai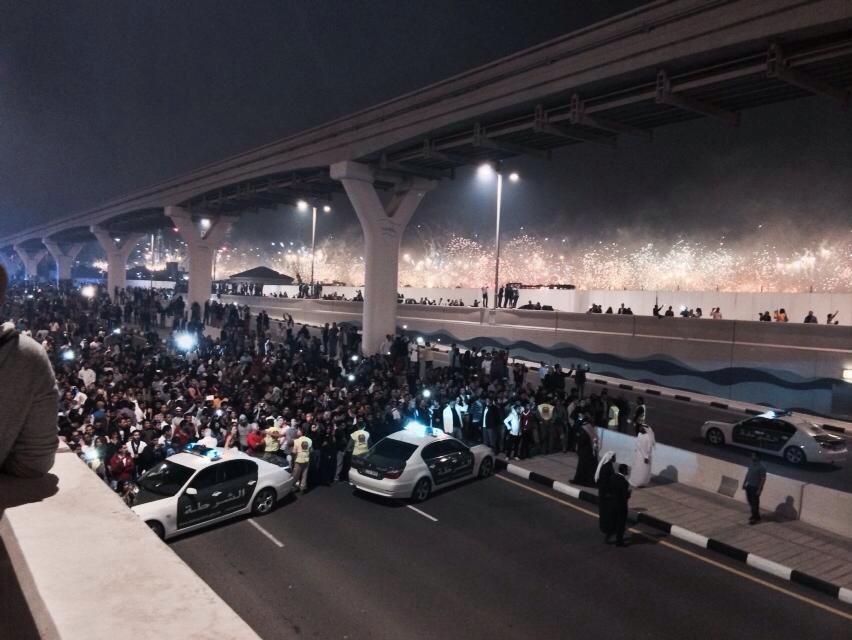 Sandance has started the process for all ticketholders to claim full refunds after the traffic chaos on December 31st saw thousands stranded en route to Atlantis The Palm hotel, for the beachside New Year's Eve party.

After facing a backlash with people reporting six-hour long traffic gridlock, "riot-like" conditions and a "stampede" at the ticket collection point at the American University of Dubai, the event organisers tendered an apology, promising a full refund to all those holding a ticket for the night, along with a 50 per cent discount on the next Sandance event.

The website, Sandancenye2013.com, which went live today, asks all NYE Sandance ticket purchasers to complete a form between Monday, January 6 and until 11.59pm on Sunday January 12, 2014 to claim the refunds.
Picture credit: Sue Sandance, a Facebook community page that has already reached 150 likes with people posting images of injuries sustained

While some still reported confusion with the claim form that doesn't list those holding multiple bookings or had tables blocked, Emirates 24|7 posed both queries to the organiser and the response via social media stated: "We can trace your order through our online partners. If multiple tickets were bought in one order please add the quantity. If they were individual orders then please fill in the form for each order."

For those who hold table reservations that were purchased directly from the Sandance staff, they stated: "All table bookers have been contacted directly."

However, when contacted, several people with table bookings had yet to be contacted.
(Twitter)

Meawnhile, not everyone is happy with the refund process, with Abdul Rahim Ahmad posting on Sandance's official Facebook page: "I bought tickets from Dubizzle. How do I get the refund? I don't have the tickets' copy as they taken from me when I took the wristbands.

"This means the person who originally bought the tickets and re-sold can claim the refund. What a scam!"

Sandance replied to this query: "Authorised ticket partners are detailed in the terms and conditions on the website."

On the night of December 31, reports and videos of fights breaking out, along with a woman being hit in the face and other violent acts were reported via social media and Sandance's own Facebook event page, before it was taken down, as thousands found themselves stranded when roads were barricaded on The Palm Jumeirah after ticketholders were caught up in a traffic gridlock at that lasted six hours.

Due to The Palm Jumeirah traffic restrictions imposed on the night, organisers had informed the approximate 17,000 ticket holders that the only way to reach the venue would be via the 70 double-decker shuttle buses that would depart from AUD between 5pm and 9pm.
An online petition was launched, along with official complaints lodged with the Consumer Affairs section at the Department of Economic Development, demanding a full refund for the tickets, which cost Dh450 for regulars, Dh600 for VIPs and tables that started at Dh4,500 and cost up to Dh50,000.

Facing a public backlash, Sandance tendered an apology stating: "We are extremely sorry for the huge inconvenience to our guests who purchased tickets to attend Sandance on New Year's Eve 2013.

"We understand that many guests wanted to enjoy Sandance on this special night and were unable to reach the venue or experienced significant traffic delays."

The statement continued: "As such, we are taking action to reimburse all valid New Year's Eve Sandance ticket purchasers the full ticket value.

"Additionally, we hope to welcome you all back to Sandance and we are pleased to offer every valid New Year's Eve Sandance ticket purchasers a 50 per cent discount on the purchase of the same number and category of tickets for the next Sandance music festival."
Follow Emirates 24|7 on Google News.